Cool Stuff: The Rocky Horror Picture Set Poster Set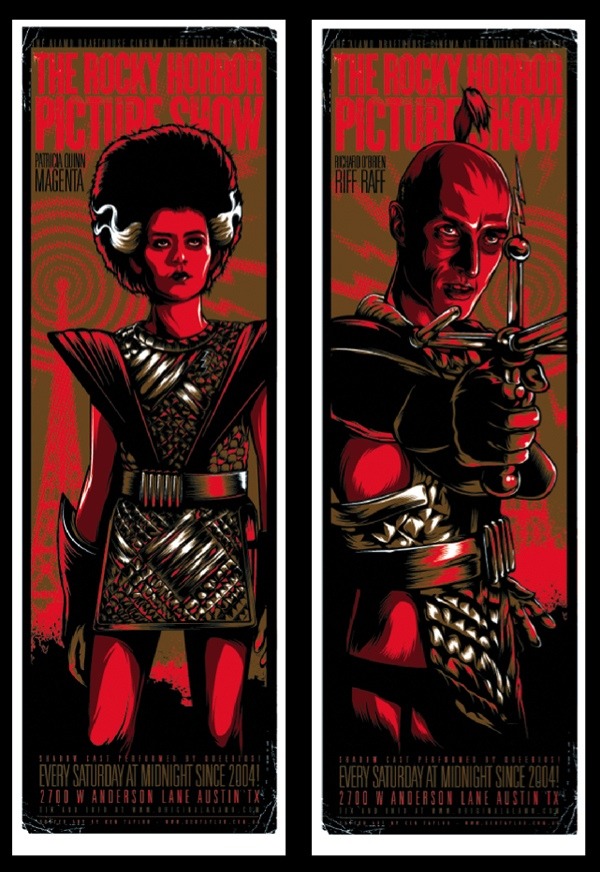 Australian artist Ken Taylor created two posters for the Alamo Drafthouse's screening of The Rocky Horror Picture Show, which is part of the October horror film series. Rocky Horror has been playing weekly (every saturday at midnight) at the Alamo Village since 2004. The two poster set features Magenta and Riff Raff, and might be the first of a series from what I hear. Each four color poster stands 12 x 36 inches, and comed numbered. Available as a set for $40 or $100 for an uncut sheet on Mondotees.com.
Cool Stuff is a daily feature of slashfilm.com. Know of any geekarific creations or cool products which should be featured on Cool Stuff? E-Mail us at orfilms@gmail.com.