Cool Stuff: WETA's $6000 Steampunk Raygun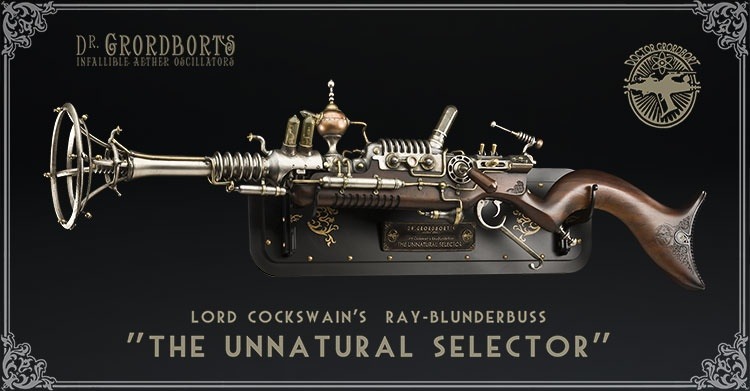 I never understood the concept of having weapons on display in your living room. But the idea of having fake steampunk-like rayguns on display sounds more appealing, I'm not sure why. When WETA isn't making big screen magic in Lord of the Rings, they are making Dr Grordborts Infallible Aether Oscillators line of rayguns. The Rayguns are a line of 1:1 scale antique styled, limited edition, sci-fi hand weapon props. The newest addition is "The Unnatural Selector", which is limited to only 50 units worldwide.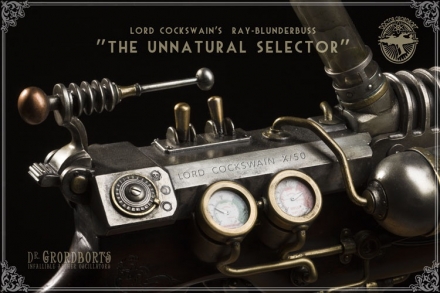 • 100% designed and crafted at multi Academy Award winning Weta Workshop in New Zealand
• Built from metal, glass and rare Venusian Worm Oak (imitation wood....which under Earth conditions is surprisingly similar to resin)
• The breech block will be engraved with your name and individual edition number.
• Articulated triggers, levers and switches
• Custom built stand – suitable for displaying on your mantelpiece, or hanging on the wall.
• Certificate of Authenticity signed by Creator Greg Broadmore and Weta Workshop Creative Director Richard Taylor
• Packed in Grordbort's Laboratories sturdy, wooden delivery crate
• Edition Numbers 1 – 9 Only: An illustrated "Raygun Operator's License" designed by Greg Broadmore with your name and photo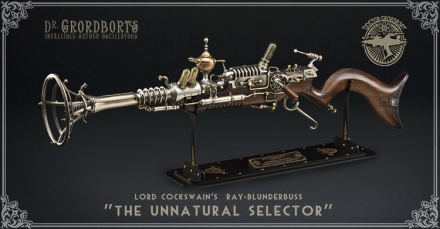 The bad news is that because WETA is only producing 50 of these fantastic rayguns, the price of purchase is extremely high. Too rich for our blood. For those of you who are, head on over to WETAnz.com.
Edition number 1 US$7,900
Edition numbers 2-9 US$5,900
Edition numbers 10-50 US$4,500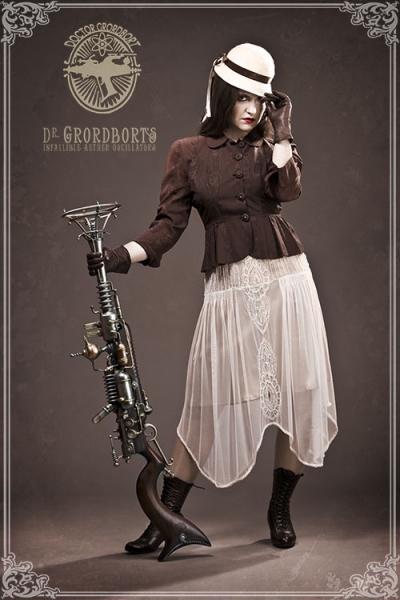 Cool Stuff is a daily feature of slashfilm.com. Know of any geekarific creations or cool products which should be featured on Cool Stuff? E-Mail us at orfilms@gmail.com.