Eight Iron Man DVD Exclusives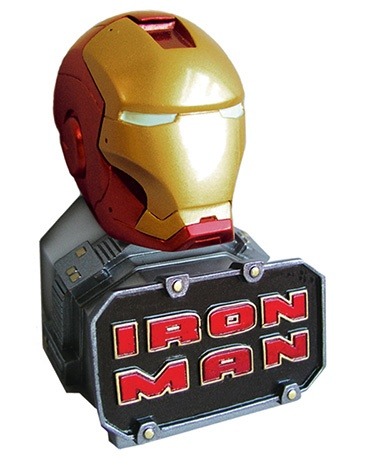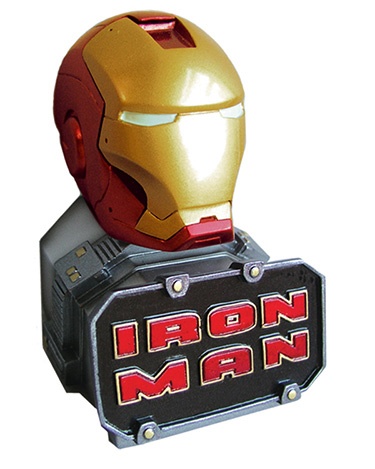 Iron Man hit DVD store shelves this week, but Paramount is offering eight different exclusives depending on what retail store you make your purchase. I know that Adam Quigley kinda covered this in This Week in DVD, but I thought this might be big enough to deserve its own posting. Target's Iron Man Mark III Mask giftset is clearly the coolest. Lets take a look.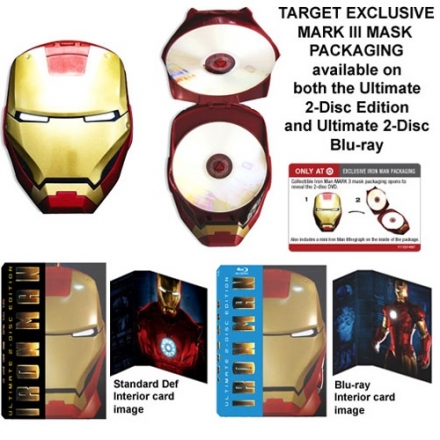 Target – Target Deluxe Edition includes exclusive Mark III mask packaging. Available on both the Ultimate 2-Disc Edition and 2-Disc Blu-ray.
More After the jump.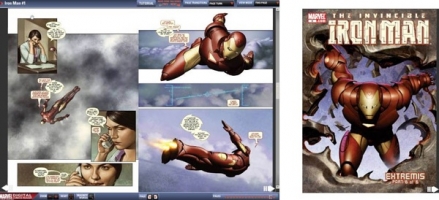 Circuit City – Access to exclusive Marvel Digital Comics featuring the artwork of Adi Granov.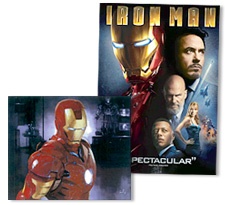 Best Buy – Custom Lithograph created by Marvel artist Gerald Parel.

Costco – Giftset includes the Ultimate 2 Disc Edition DVD and 3 Iron Man Bobbleheads, with all 3 Iron Man suits from the film. Giftset includes the "Battle Damaged Mark II", available exclusively in this giftset at Costco.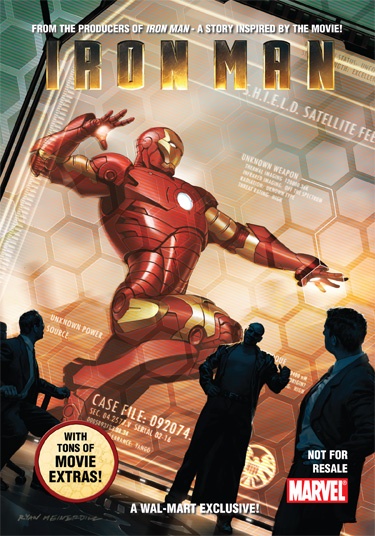 Walmart – Two exclusive SKUs. Ultimate 2 Disc Edition packed with an exclusive comic book chronicling the Nick Fury story. The single disc giftset is packed with the 1st episode of the new Iron Man animated series.
Kmart & Sears – Save $5 on the Ultimate 2 Disc edition with any $25 Craftsman purchase.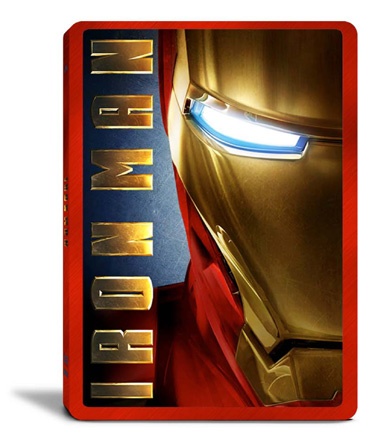 Trans World – FYE and Suncoast Exclusive Steelbook Package available on the Ultimate 2- disc Edition.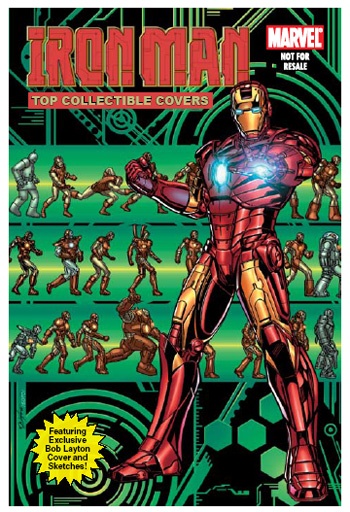 Borders – On pack collectible book featuring original sketches by Bob Layton and the top 24 comic cover of Iron Man.