Matt Lucas Cast As Tweedledee And Tweedledum In Tim Burton's Alice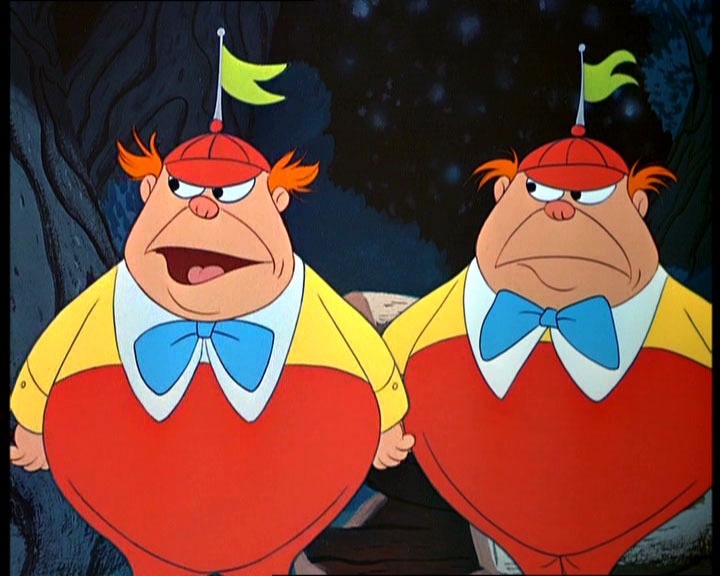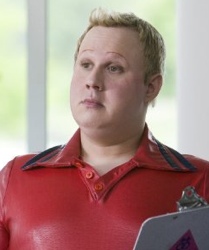 /Film reader Christopher Edwards sends along word that Shaun of the Dead and Little Britain actor Matt Lucas is playing both Tweedledee and Tweedledum in Tim Burton's 3D adaptation of Alice in Wonderland. Lucas revealed the news on BBC's Friday Night with Johnathan Ross.
I saw the concept art for the characters last week at the Disney Showcase, and they are completely stylized like upward pointing missiles (imagine the Disney animated version above without the round belly). If I were to guess, I would say that the character will likely be performance captured.
The characters appeared in Lewis Carroll's Through the Looking-Glass, as two fat brothers who complement each other's words and never contradict each other, even when one of them, according to the famous nineteenth century nursery rhyme, "agrees to have a battle". Alice in Wonderland is scheduled to hit theaters on March 5th 2010.