First Look: Mia Wasikowska As Tim Burton's Alice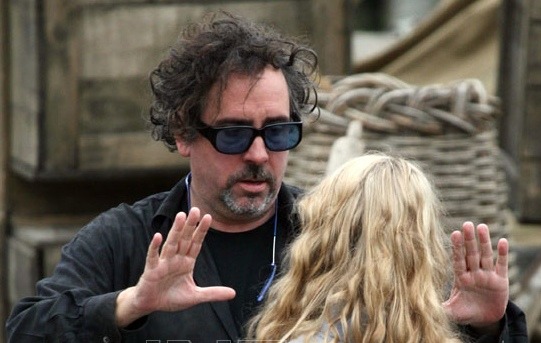 INF has the first good set photos from the Cornawall England set of Tim Burton's Alice in Wonderland. Young Australian actress Mia Wasikowska plays the lead role of Alice. I'm going to take a wild guess and say that this scene takes place early in the film before Alice is transported to Wonderland. I can't say for sure, but it doesn't appear like the Panavision camera in the shot below is set up for 3D, which is really odd since the film will be released in Digital Disney 3D. May-be Burton is taking a que from The Wizard of Oz, and won't begin the 3D effect until Alice gets to Wonderland? Or maybe I'm just missing something. Does anyone see a second lens?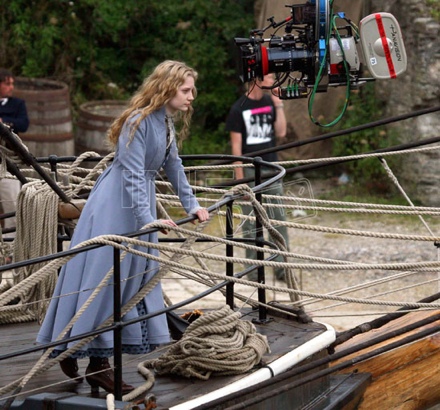 I also read somewhere that Burton was telling people on set that Johnny Depp's The Madd Hatter will be completely performance-capture/computer animated. Check out more photos on INF.