George Romero's Island Zombie Movie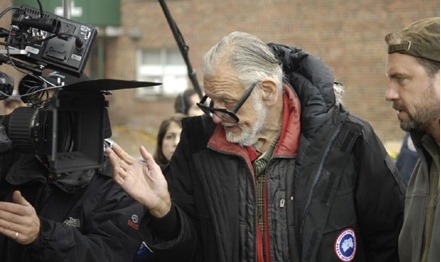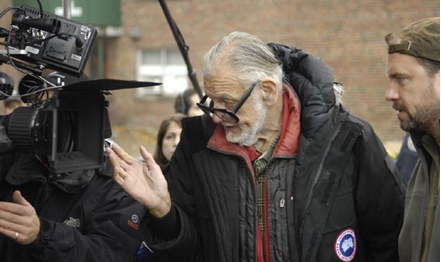 George Romero is about to begin filming a new Zombie film in Toronto, but thankfully, it isn't the Diary of the Dead sequel that has been mentioned in interviews. Romero revealed the following to SchlockAroundTheClock:
"It'll be about three weeks in [past the outbreak] and it doesn't start with the people in the mansion [at the end of Diary]. It starts with the blonde who drove away and the national guardsmen who robbed the people. So those are the only characters that return. What it's about is tribalism. How the internet creates a Hatfields and McCoys situation. It's on an island, where people have been lured by someone on the net as a safe haven, but really what these guys are trying to do is hold them up at the boat docks."
Movieset spoke with Nicolas Chartier, the president of Voltage Pictures, who joked that while the film is yet to be officially titled, it is being referred internally as "Something of the Dead".
"We're shooting underwater zombies," Chartier revealed. "They're swimming, grabbing people's legs, pulling them down. It's a lot of fun."
So there you have it. A film which takes place three weeks after the outbreak, with a group of survivors fending off underwater zombies on a secluded island. Sounds good to me. Lets just hope its better than Diary of the Dead...
via: BloodyDisgusting