Cool Stuff: Hope For A Better Tomorrow T-Shirt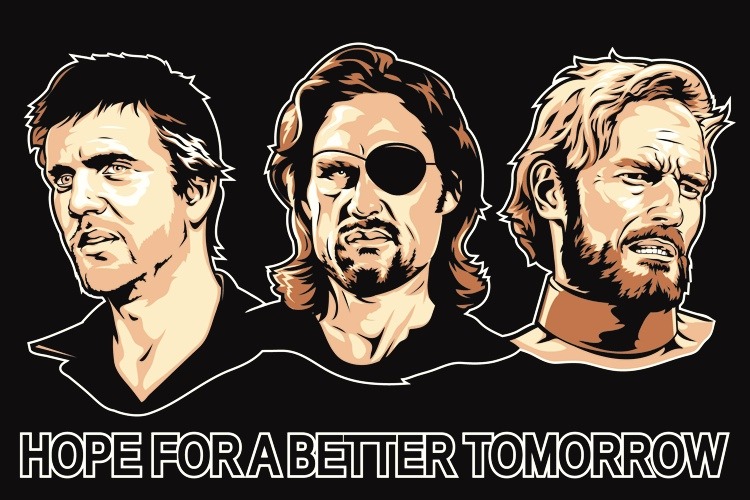 Cloxboy's Hope For a Better tomorrow t-shirt is available on Dutch Southern. The shirt features three retro future heros, Mel Gibson from The Road Warrior, Charlton Heston from Planet of the Apes, and Kurt Russell as Snake Plissken from Escape From New York. Thanks to the mac addict from the Alamo Drafthouse, whose name I can't remember, for the tip.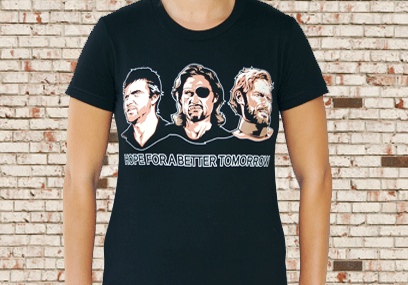 Cool Stuff is a daily feature of slashfilm.com. Know of any geekarific creations or cool products which should be featured on Cool Stuff? E-Mail us at orfilms@gmail.com.