Shane Black Is A Cold Warrior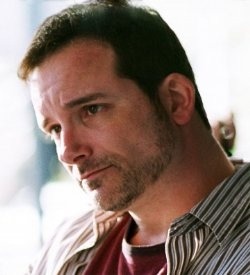 It looks like Shane Black might not be directing Lethal Weapon 5 anytime soon. Variety reports that Black is signed to direct a Cold War-era spy film titled Cold Warrior for Universal. According to Wikipedia, Cold Warrior is a phrase used to describe the men and women involved in the shaping and executing of American and Soviet policy during the Cold War.
Chuck Mondry's script tells the story of a spy who returns for retirement, and must team with a younger new school agent to confront a domestic terror threat from Russia. It's not clear if Black will do a rewrite, although I certainly hope so. Black's Kiss Kiss Bang Bang, is one of my favorite films of the past few years, partly due to Black's incredible script and partly due to Robert Downey Jr's performance. While I'm excited to see Black behind the camera, I am skeptical of him helming a film which he didn't personally write. Mondry sold an action thriller Tick-Tock to Columbia Pictures for $1 million in 2000.