Update On DJ Caruso's Y: The Last Man With Shia LaBeouf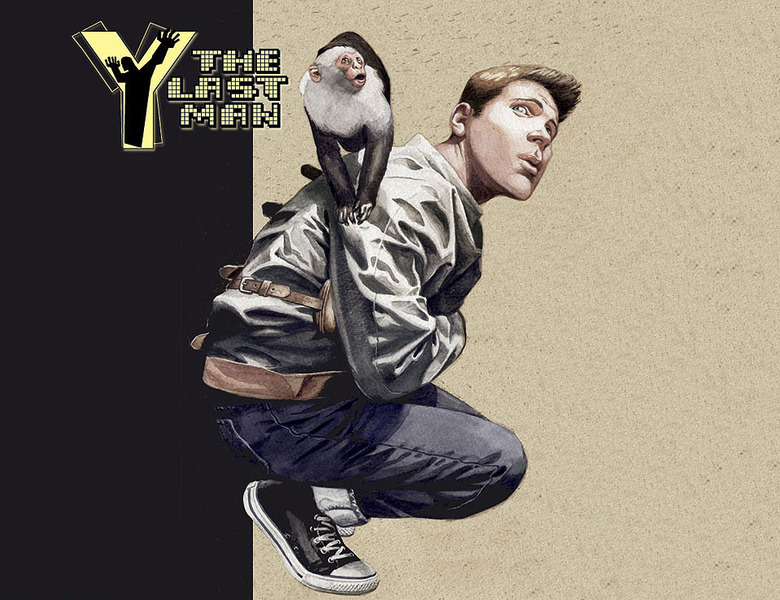 We've known for a while that D.J. Caruso's first film in a planned Y: The Last Man trilogy was aiming for 2010, and he's given a new update to UGO. The director of Disturbia and Eagle Eye confirms that the script by Carl Ellsworth (Disturbia, Red Eye) was turned in last week to Warner Bros., a studio that's said to be heavily enthusiastic and committed to the big budget endeavor. Moreover, he added that while Shia LaBeouf remains attached to the main character—a young Brooklynite named Yorick Brown who becomes the last man on an Earth populated with combative, horny women—the previously rumored Alicia Keys is not a lock to play Yorick's government-hired protector codenamed 355...
"She's definitely someone to consider.  I thought she did a really cool job in [Smokin' Aces]... So really, the one thing, I think I've mentioned this to you, I'm going for, and it's not quite there yet on the page.  I'd love to have sort of a (Robert) DeNiro/(Charles) Grodin relationship between 355 and (Yorick).  Kind of a Midnight Run relationship...I think Alicia's a great girl and everything but I have to make sure that she can handle the acting part of it."
Midnight Run, eh? We're big fans of the comic series at Slashfilm, so here's hoping Caruso goes with another actress, possibly an unknown, and not the musician/aspiring Bond Girl. One name I've heard tossed around a bit with fans is Vivica Fox, based, I'm guessing, on her surprisingly good, albeit brief, performance and action skills in Kill Bill. She's a little old for the part though, even if she did deliver laughs and sex appeal on Curb Your Enthusiasm. All requisites for 355. Any casting suggestions in the comments? And Caruso informs that fans have already mentioned Kill Bill's Lucy Liu for the part of Dr. Mann—a brilliant hands-on Chinese/Japanese geneticist who happens to be a lesbian—but he hasn't given any actresses much consideration. Mann would play a larger part in a proposed second film.
Caruso let it be known that Yorick's monkey Ampersand—a seminal character in the comics—will in fact be a real monkey in the film(s). Great news. It worked in Matthew Broderick's Project X, and it can work here (no monkey pilots).
Brian K. Vaughn's Y: The Last Man is going to be really tough to develop. There's the sheer size—Caruso has implied that all or part of the subplot with Yorick's girlfriend in Australia may be kiboshed—but also enough philosophical implications and discussions therein, not to mention pop-culture references, to stretch out a semester in college. And while the comic books are "R-rated" (violence, sexuality), this will most likely be a PG-13 summer popcorn film(s). Caruso seems to have a good communication going with Vaughn, so we're optimistic, but he'll need to channel some early Spielbergian wonder and some of that director's dark period tone and visuals to see it through. We'll avoid referencing a certain scene in Indy IV.
Discuss: Any casting suggestions for Ampersand? 355?