The Soloist Movie Trailer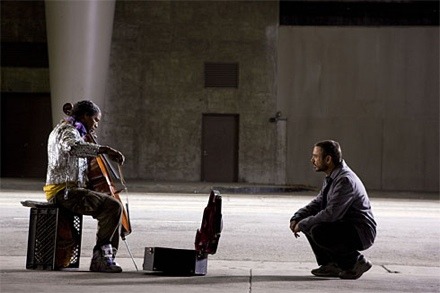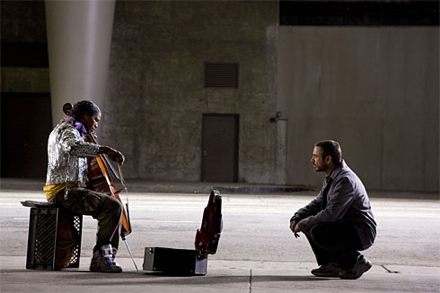 DreamWorks has released the trailer for The Soloist. Written by Susannah Grant (Erin Brockovich) and directed by Joe Wright (Atonement), The Soloist tells the true story of Nathaniel Ayers (played by Jamie Foxx), a musical prodigy who developed schizophrenia during his second year at Juilliard School. Ayers became homeless, playing the violin and the cello in the streets of downtown Los Angeles. Robert Downey Jr plays Steve Lopez, a columnist for the Los Angeles Times who developed a friendship while writing an article about Ayers. You can read the original newspaper article which became the basis for the story on LATimes.com. Catherine Keener and Stephen Root co-star.
The film looks a little more glossy and "Hollywood" than the Oscar bait that I had been expecting. But if Downey is there, I'm in as well. Tell me what you think in the comments below.
The Soloist is scheduled to hit theaters on November 21st, just in time for Awards season.