Fletch Author Gregory Mcdonald Dead At 71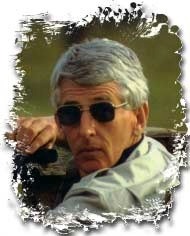 Gregory Mcdonald died on Sunday at age 71 in Pulaski, Tennessee. Mcdonald is best known as the best-selling author of the Fletch book series, which was later adapted into a feature film series starring Chevy Chase. Mcdonald's Running Scared and The Brave were also adapted for the big screen. Mcdonald had 26 published books and won the Edgar Allen Poe Award twice. Before writing the Fletch novels, Mcdonald was a journalist for the Boston Globe. He is survived by his wife, Cherlye, and five children.
Mcdonald 's most recent brush with Hollywood involved the development of a Fletch prequel called Fletch Won. Kevin Smith was originally attached to write and direct but left when studio heads weren't confident in Jason Lee for the lead role. Scrubs writer/director Bill Lawrence came on board with Zach Braff attached to star. Both Braff and Lawrence left the project in 2007, replaced with Accepted director Steve Pink. No word on the current state of the project.
source: AP