Why The Dark Knight Will Beat Titanic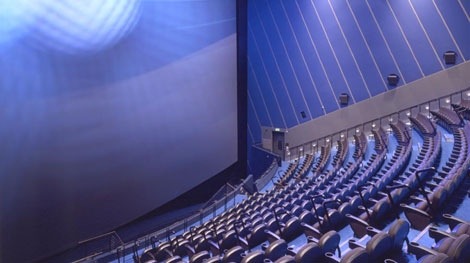 Box Office analysts are predicting that The Dark Knight will finish with $530-$540 million domestically, about one Forgetting Sarah Marshall away from breaking Titanic's $600.7 million record. But I believe they are wrong – and here's why.
I'm sure that Warner Bros will rerelease the film in theaters eventually. The film has made a record $55 million on IMAX screens alone, and IMAX Filmed Entertainment chief Greg Foster tells The Hollywood Reporter that there is "a real possibility" of an IMAX rerelease in future years. Robert Zemeckis' The Polar Express 3-D has been rereleased in IMAX theaters every holiday season, resulting in a four year total of $70 million. "Ultimately, it's a decision that Warner Bros. has to make, Foster says, adding: "We'd certainly support that."
Last month, The Dark Knight overtook Star Wars to become the second highest grossing domestic film of all time. But many people forget that Star Wars spent only a fraction of the last 31 years in the top two placements. Shortly after surpassing Jaws to become the highest grossing film of all time, Star Wars was knocked off the top by E.T. Overtaken by both Jurassic Park and Forrest Gump, Star Wars dropped the #4 of all time. It wasn't until the late 90's rerelease of the trilogy special editions that the film reentered the top two spots.
The stage has been set, and I'm sure it will eventually happen folks. It's just a matter of when and how. Could Warner Bros rerelease the film in a special edition with additional footage that was cut from the theatrical release? If the studio wasn't set on releasing a DVD in time for Christmas, they probably could have attempted some kind of special edition rerelease with extra footage. But alas, home video sales will be more profitable, especially during the holiday season.
From what I understand, there were no actual scenes that were completely cut out of The Dark Knight, only trims here and there. So I'm not sure if it would be worth it. But it didn't stop Paramount/Dreamworks, which added a couple minutes of footage for the IMAX rerelease of Michael Bay's Transformers. I seriously doubt Warner Bros would attempt to up-convert the film to 3D as the technology just isn't there yet. Plus the action sequences would probably make your eyes bleed. One thing is or sure, the enviable digital conversion of IMAX theater will make the distribution of such a rerelease more cost effective.