Exclusive Photos: The Brothers Bloom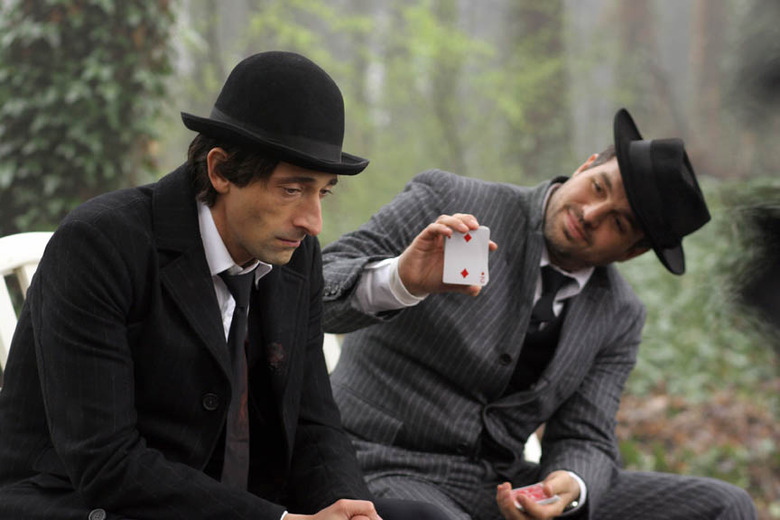 Summit Entertainment has provided us with two new exclusive images for Rian Johnson's Brick follow-up, The Brothers Bloom. We'll be seeing the film on Thursday at the Toronto Film Festival, and we also will be talking with Johnson during the week. So please check back.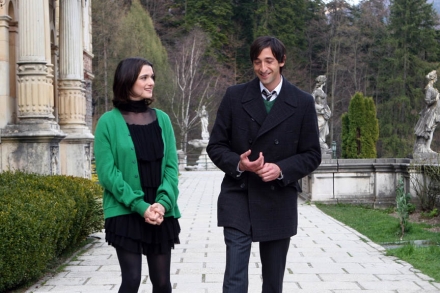 The Brothers Bloom are Bloom (Academy Award® winner Adrien Brody) and Stephen (Mark Ruffalo) the best con men in the world, swindling millionaires with complex scenarios of lust, intrigue and the most complex literary-inspired setups imaginable.  Now they've decided to take on one last job – showing a beautiful and eccentric heiress named Penelope (Academy Award® winner Rachel Weisz) the time of her life with a romantic adventure that takes them around the world – from New Jersey to Greece to Russia and Prague –in pursuit of priceless artifacts wanted by some of their most unsavory competitors.An upbeat adventure featuring a renowned cast, this film is a whirlwind of action, intrigue, and romance with such scene-stealing supporting characters as Bang Bang (Academy Award® nominee Rinko Kikuchi) and Diamond Dog (Maximilian Schell).