Final Fantastic Fest Films Announced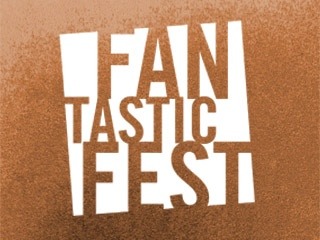 Fantastic Fest has announced the final batch of features for this year's fest, a list which includes special sneak previews of Fanboys and Repo. Check out the official press release below.
We are proud to announce the final slate of feature film programming for the 2008 edition of Fantastic Fest in Austin, Texas. With over 100 films representing over 30 countries, Fantastic Fest is the largest festival of its kind in the United States. The 2008 schedule will be announced online on Thursday, September 4, 2008. If you are planning on coming to Fantastic Fest and have not yet secured a badge. Act quickly as we only have 30 film badges left and expect to be sold out by the end of the week!
FINAL BATCH: FANTASTIC FEATURES:
Alien Raiders
Special Advance Screening / dir. Ben Rock / USA / 2008 / 85 min
Director Ben Rock live in person!
A squadron of trained gunmen lay siege to a supermarket at closing time. What first appears to be a robbery soon takes on otherworldly dimensions.
Astropia (Dorks and Damsels)
North American Premiere / Dir. Gunnar Gudmundsson / Iceland / 2008 / 93 min
Director Gunnar Gudmundsson and screenerwriters Otto Borg and Johann Grimson live in person!
Hildi, a high-society socialite, is left bankrupt and alone after her corrupt husband is whisked off to prison. With no other prospects, she gets a job selling role-playing games and accessories at Astropia, the town's geek Mecca.
The Burrowers
US Premiere / Dir. J.T. Petty / USA / 2008 / 97 min
Director J.T. Petty live in person!
A cross-country manhunt searches for an abducted woman and a marauding Indian tribe, but the real villains don't ride horses... they burrow from beneath the ground.
The Chaser
North American Premiere / Dir. Hong-jin Na / South Korea / 2008 / 123 min
A serial killer is preying on call-girls from various escort agencies. In the midst of police indifference and incompetence, Jung-Ho (Yun-Seok Kim), an ex-cop-turned-pimp must dust off his old flatfoot skills to find the killer and save the life of one of his girls who has gone missing.
Fanboys
Special Advance Screening / Dir. Kyle Newman / USA / 2008 / 90 min
Director Kyle Newman, producer Matt Perniciaro, screenwriter Ernie Cline and star Jaime King live in person!
Desperate to see STAR WARS EPISODE 1: THE PHANTOM MENACE, five high school friends break into Skywalker Ranch to steal an early cut of the film.
The Good The Bad and The Weird
Regional Premiere / Dir. Ji-woon Kim / South Korea / 2008 / 139 min
Directed by Ji-woon Kim (A BITTERSWEET LIFE, A TALE OF TWO SISTERS) and setting an all-time Korean box office opening weekend record this year, THE GOOD THE BAD AND THE WEIRD, an homage to Leone's similarly named classic, is one of the year's most anticipated genre titles.
Just Another Love Story
Regional Premiere / dir Ole Bornedal / Denmark / 2007 / 100 min
JUST ANOTHER LOVE STORY is not as benign as the title might suggest. A mild mannered forensics photographer is involved in a traffic accident with a young woman. Curious, he visits her in the hospital only to be mistaken as her boyfriend. When she awakens blind and suffering from mild amnesia, he continues his charade. As you might expect, things don't turn out so well.
Late Bloomer
Regional Premiere / dir. Gô Shibata / Japan / 2004 / 83 min
In Gô Shibata's controversial film, Masakiyo Sumida, a severely disabled mute, is driven to madness and violence by his loneliness and isolation.
Left Bank
Dir. Pieter Van Hees / Belgium / 2008 / 75 min
A young woman moves in with her new boyfriend on the fashionable "left bank" in Antwerp only to discover that the building may have a very disturbing past.
Repo! A Genetic Opera
Special Advance Screening / Dir. Darren Bousman / USA / 2008 / 98 min
Director Darren Bousman and star/co-writer Terrance Zdunich live in person!
Darren Bousman, director of the 2nd, 3rd and 4th installments of the wildly popular SAW franchise, pulls a "what-the-f..." 180 degree turnaround to create a very personal, very demented, bloody goth rock opera about organ repossession with lead performances by Paul Sorvino, Paris Hilton and Ogre from Skinny Puppy.
Sauna
US Premiere / Dir. Antti-Jussi Annila / Finland / 2007 / 93 min
While mapping the new border between Russia and Finland after the war, the joint task force stumbles upon a mysterious sauna in a remote swamp, a sauna that allegedly has the power to wash away all sins.
The Wild Man of the Navidad
Regional Premiere / Dir. Duane Graves and Justin Meeks / USA / 2008 / 86 min
Directors Duane Graves and Justin Meeks live in person!
Purportedly based on actual events, THE WILDMAN OF THE NAVIDAD tells the story of a small Texas community along the banks of the Navidad river who were terrorized for years by a mysterious creature.
The Wreck
World Premiere / Dir James Koya Jones / USA / 2008 / 79 min
Director James Koya Jones live in person!
A very pregnant woman and her husband are trapped in the woods in a demolished sedan and her water has just broken. They are in a really bad situation, and it gets a LOT worse.
The complete festival schedule including our patented secret screening times will be posted online on Thursday, September 4 at www.fantasticfest.com
IMPORTANT FESTIVAL DATES:
Important dates have been announced for the 4th Annual Fantastic Fest in Austin, Texas.
Thursday, September 4, 2008: Final schedule announced
Sunday, September 14, 2008: Fantastic Fest online begins
Thursday, September 18, 2008: Fantastic Fest begins
Saturday, September 20, 2008: 2009 Festival Badges go on sale
Monday, September 22, 2008: 2008 Fantastic Fest Awards Ceremony
For more information about Fantastic Fest, please visit our official website: www.fantasticfest.com.
ABOUT THE FESTIVAL:
Fantastic Fest is the largest genre film festival in the United States featuring over 100 films from over 30 countries. The event highlights the best new sci-fi, horror, fantasy and genre films, as well as choice classic and obscure cult titles from all over the world. The festival director and head programmer is Tim League (Alamo Drafthouse Cinema), with additional programming by Harry Knowles (Ain't It Cool News), Todd Brown (Twitchfilm.net), Blake Ethridge (Cinema is Dope), Karrie League (Alamo Drafthouse Cinema), Zack Carlson (Alamo Drafthouse Cinema) and Lars Nilsen (Alamo Drafthouse Cinema). Fantastic Fest is a supporting member of the prestigious Melies European Fantastic Film Festivals Federation and a founding member of the North American Fantastic Festival Alliance. Fantastic Fest is sponsored in part by Gamecock Media, AMD and Fosters, 20th Century Fox Home Entertainment and Fox Walden.