Mark Millar Talks Wanted 2 Film, No Comic Version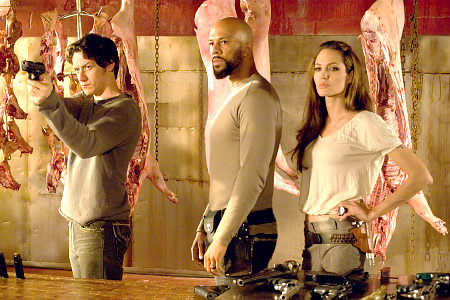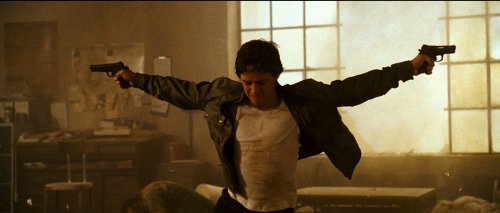 With Wanted being a huge success this summer, it's no surprise that Mark Millar is already talking plans for more sequels to the film. What's interesting is that Millar has pretty much given up the comic book continuity of the series. In an interview with Newsarama, Millar discusses his complete disinterest in a comic follow-up to his original books:
"I've got this reputation of being a total whore, and even when I'm adamant about something like this, people don't believe me, but there is nothing else coming from Wanted," Millar said. "That six issues was the end. I love doing new stuff anyway – I get bored so quickly."
Since Timur Bekmambetov's film adaptation of Wanted differed in many ways from Millar's original comic, I suppose Millar just isn't interested in juggling two different universes. Personally though, I'm a fan of what Millar did with the superhero genre in the comics, and I'd really like to see more of that. The transformation of the Fraternity—from a secret society of super villains in the comics, to merely a secret society of assassins in the film—significantly altered the tone of the film adaptation for me. And while I found it a fun action film, a straight-up translation of the comic would have been infinitely more interesting.
But while we won't be seeing more Wanted comic work from Millar, he will be contributing to some story elements in the Wanted 2 film:
"What I will be doing is providing them with a very small amount of stuff for a story, and that will be used as a basic story that they can build from. It will be a small outline that can possibly be picked apart and not used – but it will be something exclusively for the second film, and no one will ever really see it."
"...It will be some of the stuff that we didn't utilize from the first book for the movie – like chapters three and four – there will be some stuff from that, so in the loosest sense it will be based on the book, but only very little."
I'm certainly excited to see more Wanted films, but it looks like the series is going to be moving even further away from Millar's original books, and perhaps even further away from Millar's influence. 
Discuss: Are you excited for Wanted 2? Do you wish the first Wanted was more like the comic books?