Final SAW V Movie Poster


Lionsgate has released the final poster for SAW V. The tagline promises "You won't believe how it ends". One thing that has been consistent throughout all of the SAW films – they have always ended with a twist, even when it is barely logical.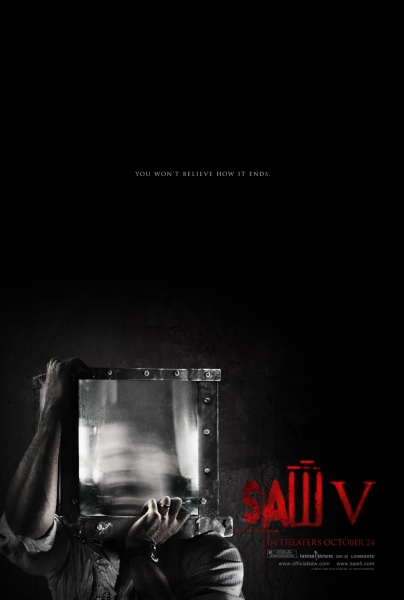 In the fifth installment of the SAW franchise, Hoffman is seemingly the last person alive to carry on the Jigsaw legacy. But when his secret is threatened, Hoffman must go on the hunt to eliminate all loose ends.
Saw V hits theaters on October 24th 2008.