Please, No: Aaron Sorkin And Scott Rudin Making FACEBOOK: THE MOVIE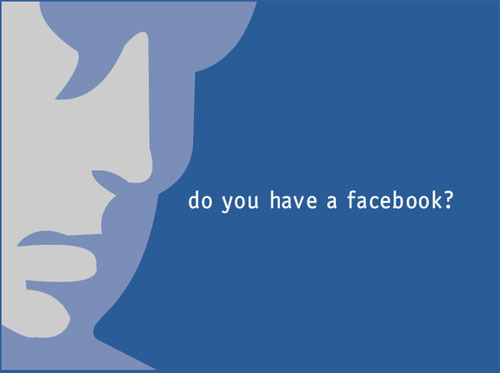 Okay, let's make this quick because I'm logging off, going outside and sitting quietly under a tree for the rest of eternity. Writer Aaron Sorkin (Charlie Wilson's War, Studio 60) has joined Facebook. More importantly, he's created a Facebook group whereit's announced he's penning Facebook: The Movie (our title) for mega-producer Scott Rudin (NCFOM, TWBB)...
"I've just agreed to write a movie for Sony and producer Scott Rudin about how Facebook was invented. I figured a good first step in my preparation would be finding out what Facebook is, so I've started this page. (Actually it was started by my researcher, Ian Reichbach, because my grandmother has more Internet savvy than I do and she's been dead for 33 years.)
I honestly don't know how this works, which is why I'm here. If anyone has any questions I'd be happy to answer them as best I can. If anyone has any comments I'm glad to listen. And if anyone has any Facebook stories I think they might be helpful."
This is not a joke (prank is probably a better word). Vulture confirmed the film via Rudin just seconds ago. Never thought I'd say this, but I'd rather see Emily Gould's Talking Tattoo Biopic realized on the big screen. Okay, it's Twittered and Tumblr'd, to the forest I go.
Per the "insider drama" and Rolling Stone piece warranting a film, we did fine without Netscape: The Movie. Hayden Christensen for Zuckerberg I say!
Discuss: Your 20something relationship status.