Quinto Gives Star Trek Hint?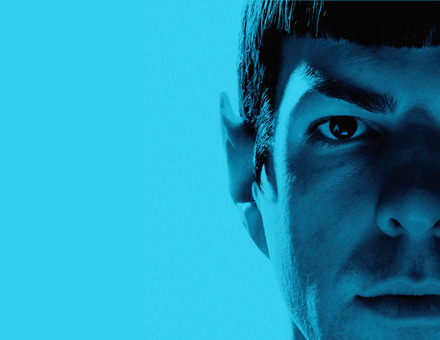 In a recent interview with CreationTV (video after the jump), Zachary Quinto made a possibly revealing statement about his role in JJ Abrams' Star Trek.
When asked "How did it inform your character, knowing what he would become?" Quinto responded that while Leonard Nimoy's performance affected him to a degree, "Although, When you see this movie, you'll understand that this story happens irrespective of where the Spock we've come to know ends up."
Now, Irrespective means "Without consideration of; regardless of". This to me means that Quinto's Spock will not be the same Spock that Nimoy portrayed in the series or at least that one doesn't affect the other. Fans are speculating that it may confirm rumors that the story will branch off from the original series, onto an alternative time-line. Or maybe it's nothing. What do you think?