Cool Stuff: Dave Perillo's Artwork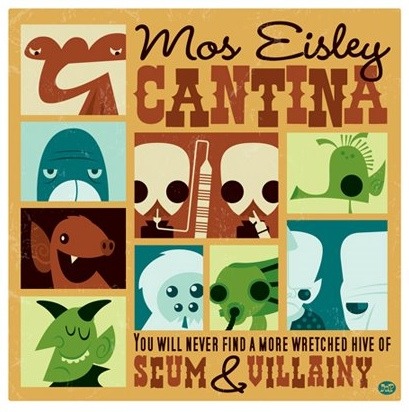 34-year-old Philadelphia artist Dave Perillo draws inspiration for his work from many of the following sources: 1950's Sci-Fi Movies, Charles Schultz, Jim Flora, Ray Harryhausen, Roy Lichtenstein, Jim Henson, Hanna Barbera, The Twilight Zone, Alfred Hitchcock & Character Advertising Icons.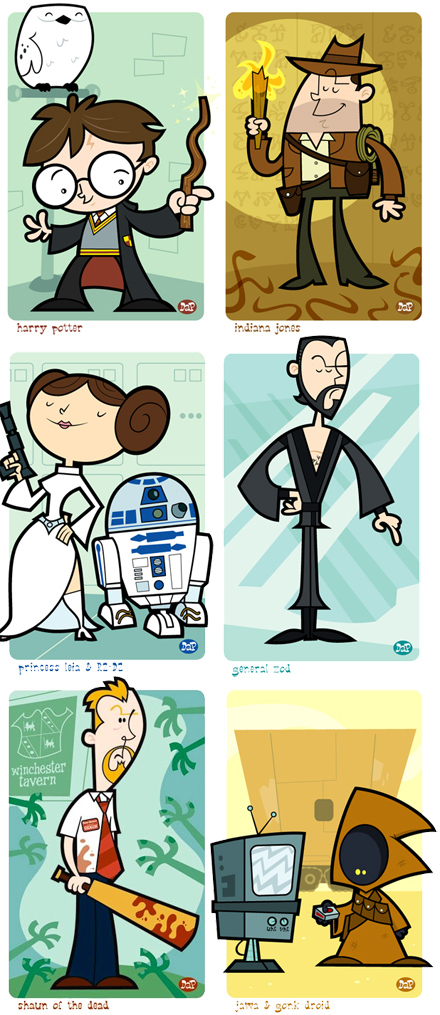 You can see more of Perillo's artwork on Montygog's Art-O-Rama. Thanks to /Film reader kinomozg for the tip.
Cool Stuff is a daily feature of slashfilm.com. Know of any geekarific creations or cool products which should be featured on Cool Stuff? E-Mail us at orfilms@gmail.com.