Marvel Reenvisioning Canon For Japan's Anime Market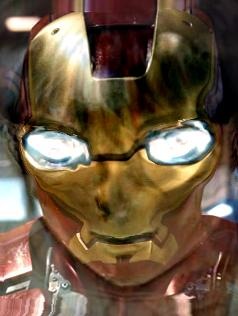 Marvel is teaming with Madhouse, the respected Japanese animation studio responsible for Vampire Hunter D: Bloodlust and Ninja Scroll, to reenvision its comic book characters, their origins, and new characters for anime series. Iron Man and Wolverine have been tapped, but others characters were not specified. In a report by the NY Times, Marvel's International President, Simon Philips, says the venture will create a "parallel universe" to the current canon.
He's not exaggerating. In a press release from Marvel, Madhouse's president, Jungo Maruta, confirms the scope, ambition and creative vision behind this partnership...
"We are incredibly excited to have this full collaboration with Marvel to create a completely new world that has never been done before in the Marvel Universe. This will be the first time there will be a full Japanese anime style for Marvel, and the Madhouse creative team is fully engaged to bring this to a worldwide audience."
As of now, there are four planned series scheduled to air in 2010 on ANIMAX, Japan's 24-hour anime network. Any plans to bring the series to the U.S. were not released, but it would seem inevitable, no? Everyone involved has boldly expressed that this will not be Westernized anime (or manga), it will be embedded and shaped by Japanese culture. As expected, these series will eventually spawn merchandise and tie-ins et al. I don't follow anime too closely, but this is phenomenal forward-thinking on Marvel's part, nearly comparable to open-sourcing their properties and reaping the benefits. And just pondering how Madhouse would take on Captain America  or Silver Surfer is pretty damn cool.
Don't worry. The above image of Iron Man was made using the Slashfilm office's outdated Manga Machine.
Discuss: Lots to talk about with this deal. Your thoughts?