Cool Stuff: The Mona Leia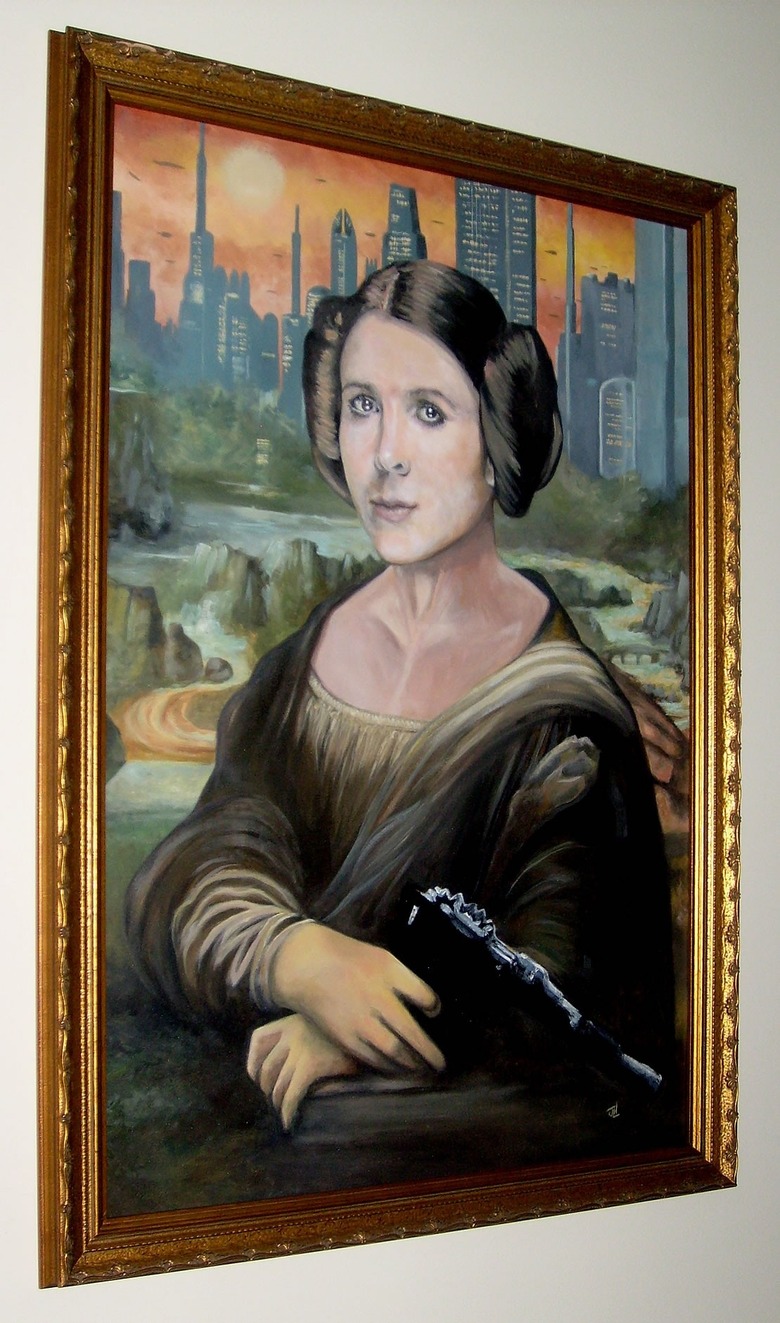 Jim Hance created this wonderful parody of Leonardo Da Vinci's famous painting The Mona Lisa using Princess Leia from George Lucas' Star Wars. The paining recently sold on ETSY, and unfortunately Jim has promised to never duplicate the design or make prints. The Mona Leia is hand painted with acrylics on canvas board, and framed in a Gold painted wooden frame with gray accents. Here is Jim's official bio:

"Jim has been a whirlwind of artistic creativity, selling hand painted originals and commissions worldwide. Jim specialises in slightly 'twisted' art (or 'twart', if you will), be it Laurel & Hardy in a Mexican stand-off, or a scenic portrait of an 'At-At' being taken for a walk in the park. Everything is created from scratch, by hand, from the initial pencil sketch to the final wibbling masterpiece. Jim likes to write in a confusing third-person way, he hopes you enjoy perusing his works, and asks that you feel free to contact him should there be anything you'd like him to paint for you."

You can find more of Hance's work on sale on his official ETSY profile.
Cool Stuff is a daily feature of slashfilm.com. Know of any geekarific creations or cool products which should be featured on Cool Stuff? E-Mail us at orfilms@gmail.com.

via: io9