Miyazaki's Latest Movie Makes Ten Billion At Box Office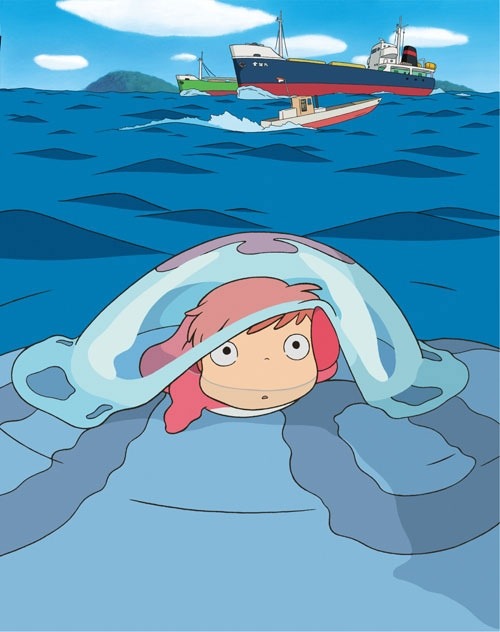 Legendary Japanese Anime director Hayao Miyazaki's latest film is a huge box office success in Japan. Ponyo on the Cliff has surpassed 10 billion YEN (or about $93.2 million) in just 31 days of release. That means that over 8.43 million tickets have been purchased so far. The film which is tracking closely to Miyazaki's 2001 hit Spirited Away, will likely sell around 25 million tickets by the end of it's Japanese theatrical run. That's almost the same amount of tickets as Pixar's Ratatouille or WALL-E sold in America. And you have to remember that Japan has less than half the population of the United States (about 41%). It's also worth noting that the film is only playing on 481 screens, about 10% the amount of theaters a Pixar film plays on opening weekend. The latest Pokemon movie was also released on the same weekend and may have attracted some viewers away from Ponyo. The film will play at the 65th Venice International Film Festival, and will probably get a U.S. release in 2009.

Ponyo on the Cliff by the Sea tells the story of a goldfish named Ponyo that desperately wants to be a human. She runs away from her sea home and befriends a five-year-old human boy.