Fireproof Movie Trailer (Starring Kirk Cameron Saving Marriages)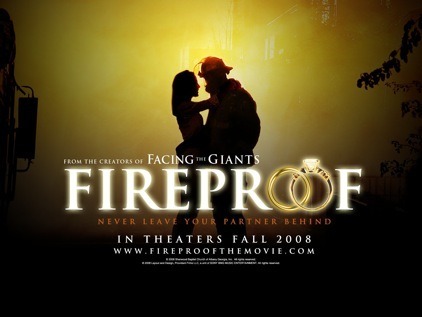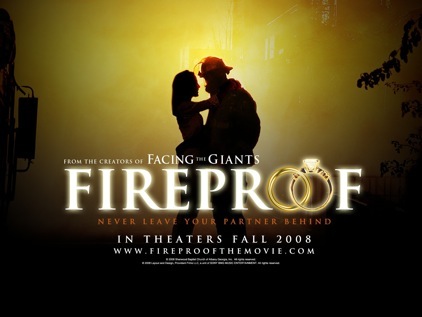 UPDATE: Someone was using my name in the comments below last night and starting, yes, drama. We've deleted the comments in question. This has occurred more than once on Slashfilm recently. We're looking into it. For the record, yes, Slashfilm thinks this movie is a total pile. And I don't hate all of our readers, c'mon.
UPDATE 2: FirstShowing's Alex Billington has given Fireproof's trailer a heart-felt endorsement. We are speechless (as in, I'm never talking to Alex again).
Kirk Cameron (Growing Pains, VH1) stars in the Oscar-buzzing romantic drama, Fireproof. This stirring film is being poignantly described as, "Back Draft sucks face with the Left Behind franchise," by Slashfilm.com. Opening in Earth's theaters this September, Cameron stars as a "heroic" firefighter whose marriage is ebbing divorce. When his father gifts him a self-help book for romance entitled The Love Dare, Cameron willingly accepts, only to discover that the book's 40-day plan is instilled with his father's reborn faith. Choice line: "Marriages aren't fireproof Michael, sometimes you get burned!" Choice scene: 1:55. Choice movie website/viral marketing/music selection: FireproofMyMarriage.com.
Click here to watch the Fireproof movie trailer. Feel the heat.
via Paul Scheer
Discuss: Is it just me, or does Kirk Cameron sound and look like Corey Haim in this trailer? Did a certain film ever save your marriage, or totes destroy it? Do tell below.