Gimme Remakes: Child's Play And Candyman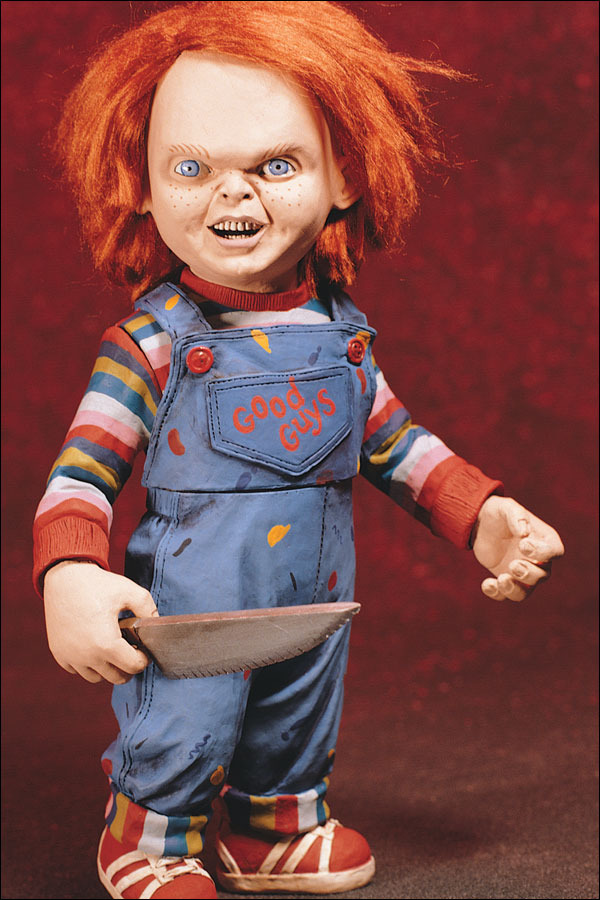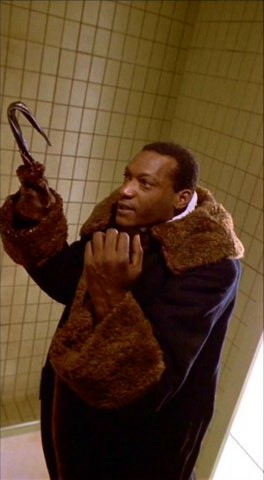 Unfortunately, Chucky and the Candyman will not be giving each other Colombian neckties or enjoying a round of Stella Artois. Both of these horror staples will soon be the recipients of separate theatrical remakes, and Candyman might even become a white dude. But first, news about the redheaded, plastic enfant terrible, who just turned the big 2-0 (whoa)...
The producers of the Child's Play franchise, which is five films deep, are making the press rounds and reassuring fans that their remake will be faithful. Don Mancini, who wrote all of the prior films and directed Seed of Chucky, will pull double-duty on the 2010 remake, and confirmed to AICN that Chucky's voice actor, Brad Dourif, will return. Admirably, Mancini and peeps are not fond of CGI, and he added...
"I think what we are mainly responding to, [producer David Kirschner] and I, is the will of the fans, which is really telling us that they want to see a scary Chucky movie again. They want to go back to the straightforward horror rather than the horror comedy."
Mancini, Kirschner and Michelle Gold admit that their remake is riding the trend wave, but it's the best way to go. Continuing down the satirical road of Bride of Chucky and Seed of Chucky would offer smaller returns creatively and financially. And Chucky is an iconic little bastard, so another film is a given. Let Slashfilm posit the idea of a Leprechaun cameo.
Over at Shock, there's talk of a Candyman remake from Sony. There was a time when I thought the 1992 Clive Barker adaptation was one of the scariest flicks I'd ever seen. Need to revisit. And if you've seen 1995's sequel, Farewell to the Flesh, you were privy to one of the most comical destructions of a house ever caught on film. Played by Tony Todd, Candyman was a son-of-slaves with a belly of bees who haunted Chicago's Cabrini-Green projects with a bloody stub and hook. A twist on Bloody Mary, the widespread suburban legend, victims conjured Candyman by saying his name five times into a mirror. Shock reports that Sony is considering making Candyman a Caucasian, which would call for a new origin, eh? No writer or director is attached. Early stages.
Discuss: Which is scarier: the original Child's Play or the original Candyman? Your thoughts on new theatrical films for these supernatural weirdos?