New Photo: Behind The Scenes Of Harry Potter And The Half Blood Prince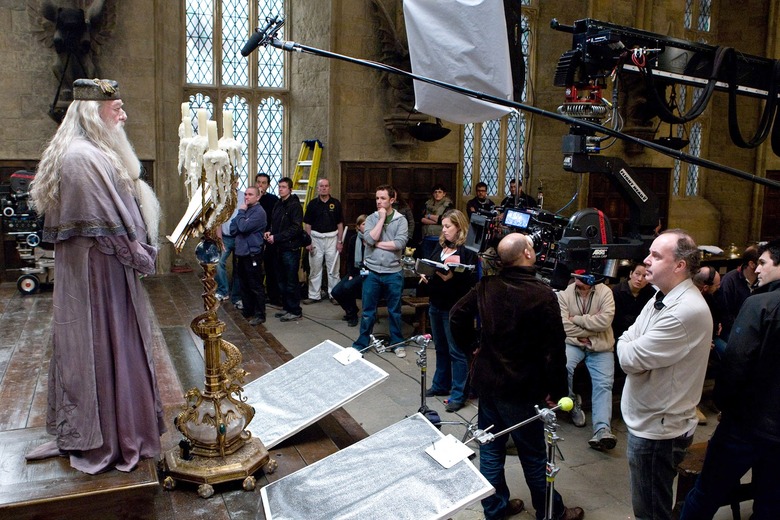 Warner Bros has released a new behind the scenes shot for Harry Potter and the Half Blood Prince. Director David Yates and crew watch Michael Gambon as Albus Dumbledore film a scene. Yesterday, Warner President and Chief Operating Officer Alan Horn offered a statement to the many upset fans explaining why the film had been moved back to Summer 2009:


Many of you have written to me to express your disappointment in our moving "Harry Potter and the Half-Blood Prince" to Summer 2009.


Please be assured that we share your love for Harry Potter and would certainly never do anything to hurt any of the films. Over the past 10 years, we have nurtured and protected each film, and the integrity of the books upon which they are based, to the best of our ability.

The decision to move "Harry Potter and the Half-Blood Prince" was not taken lightly, and was never intended to upset our Harry Potter fans. We know you have built this series into what it is, and we thank you for your ongoing enthusiasm and support.

If I may offer a silver lining: there would have been a two-year gap between "Half-Blood Prince" and the much-anticipated first part of "Harry Potter and the Deathly Hallows," which opens in November 2010.

So although we have to wait a little longer for "Half-Blood Prince," the wait from that film until "Deathly Hallows" will be less than 18 months. I am sorry to have disappointed you now, but if you hold on a little longer, I believe it will be worth the wait.

Alan Horn

President, Chief Operating Officer

Warner Bros.