Hunter Stephenson's Script Review: Extract By Mike Judge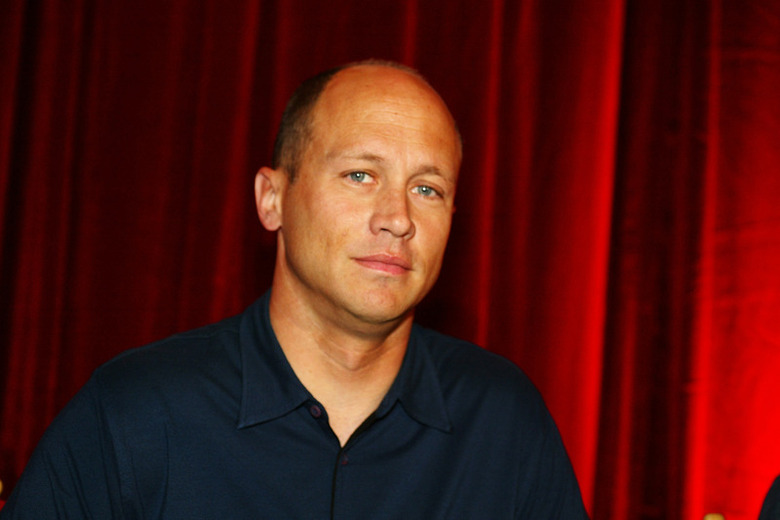 The following script review of Mike Judge's Extract contains moderate spoilers.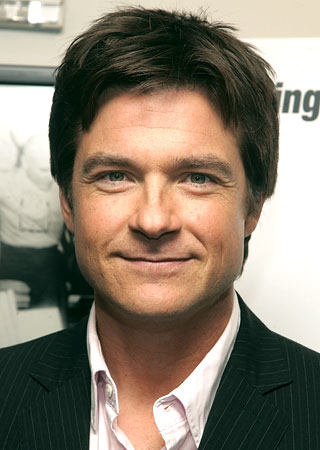 Mike Judge remains one of the most important and original voices working in American Comedy today, and with Extract the writer-director may do for the bland absurdity of successful white guys in mid-life crisis, stagnant marriages, and bullshit factory jobs what he did for cubicle-drones in Office Space and untended '90s adolescence in Beavis and Butt-head.
Judge is fascinated by average dudes whose big pictures are realistically small pictures. But rather than spike his societal observations with pathologically self-aware condescension, college-y elitism, or rage like The Office or Tim and Eric Awesome Show (shows I love), Judge stews in it. The cool-guy alternative to a life that equates to "This sucks" sucks just as much. And as a result, there's a half-empty glass of doom in Judge's work that's like enjoying a beer at a baseball game. His characters often pick up coffee mugs on the cusp of bleak realizations, and Judge reserves his laughter so you'll laugh harder and savor the truths. I'm always surprised that Judge's signature pregnant pauses translate as well on paper as they do in movies or animation.
When a character in Extract loses a testicle in an accident, this tragic ball directly and indirectly pushes the lives of other characters into existential free-fall. None more so than Joel Reynolds (to be played by Jason Bateman, nice choice), a married 40-something owner and operator of a food-flavoring extract plant. The randomness of his business is a McGuffin of sorts representing the majority of unglamorous American jobs we rarely read or think about, even if we have them ourselves. Joel's stay-at-home-laptop wife, Suzie (to be played by Kristen Wiig), barely responds to his good-natured shares about a potential cookies-and-cream extract breakthrough. Their sex life is best summed up by her comfort-zone sweatpants and her love of the Idol, a jerk-off killer for Joel no less.
Joel's his own boss, and with his McMarriage on the rocks, he doesn't have many people to confide in. Most of the employees at his factory are uneducated, lazy idiots who ineptly handle boxes of extract like self-important lemmings, so he laments inside the sports bar of a Holiday Inn owned by his friend Dean. According to Dean, a borderline shadeball, the solution to Joel's common problems are Xanax, Special K and a brilliant plan. If Suzie cheats on him, Joel can cheat on her with the hot piece of ass—too good to be true—that just arrived at his plant (to be played by Mila Kunis). (I'm pretty sure Dean's drugdealer is played by Ben Affleck).
This plan backfires, of course, with his wife enjoying a prolonged Skinemax scenario at his expense. Joel's journey of self marches through a funny storm consisting of an annoying fucking neighbor, minor drug use, gossipy employees, and a proto-American lawsuit involving that aforementioned character's ball. If the guy had lost both his balls, he'd be a complete freak one lawyer surmises, but the loss of one could mean piles of sympathy moolah.
This is not a script bursting with commercial appeal, but it has the workings of a sleeper hit, a resulting film that should satisfy Office Space's sizable following, including people who couldn't tolerate or warm to Idiocracy's blast-stupid-with-stupid M.O. on DVD. The script's dry and dark ending is what sealed the deal for me. Rather than turn a new leaf, Joel endures the chaos, like in real life. And it made me realize how few comedies we see these days about actual adults, rather than teens, 20somethings or stunted 30somethings. Extract is about processing personal fuck-ups and limitations and other peoples' into a schematic of 40something sanity and compromise. It's also about the vulnerability of the nutsack. And the guy who refers to everyone at work as "dinkus." I hope to never meet him.
8.5/10Discuss: Are you anticipating Mike Judge's Extract? Where do you think Judge ranks amongst today's comedy directors and writers?