This Week In DVD: South Park, The Wire, Smart People, CJ7, And More
We may receive a commission on purchases made from links.
This Week in DVD is a column that compiles all the latest info regarding new DVD releases, sales, and exclusive deals from stores including Target, Best Buy, Circuit City, and Fry's.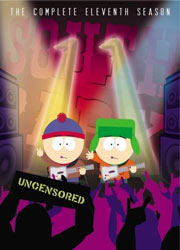 SOUTH PARK (SEASON 11)
South Park has become almost run-of-the-mill in its episodic delivery of insanity these past few years, losing a little bit of that hilarious edge and non-stop creativity that made it once so very special. Even so, it remains above and beyond one of the best comedic shows on television, and there is always at least a couple great moments per episode. This includes everything from Randy incorrectly filling in the word "N_ggers" on national television to terrorists attacking our imagination in the epic three-part series Imaginationland.
Blu-ray? No.Notable Extras: Mini-commentaries from series creators Trey Parker and Matt Stone.
BEST PRICE
Target
Best Buy
Circuit City
Fry's
$32.99
$29.99
Amazon – $29.99
EXCLUSIVE DEAL:What? Free $5 Target GiftCard, plus exclusive lenticular packaging.Where? TargetEXCLUSIVE DEAL:What? Free South Park magnet set.Where? Circuit City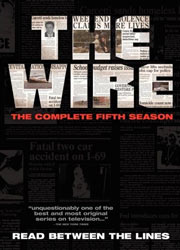 THE WIRE (SEASON 5)
Hands down, The Wire is my all-time favorite television series in existence. It's a show that operates on a level untouched by current cinema, telling an incredibly authentic ongoing story about crime in Baltimore where every plot element is essential and every episode of every season has been mapped out beforehand. Each season brings something completely new to the table, amounting to a series that's constantly evolving. If you haven't started watching yet, I deeply encourage you to do so, as all five seasons are now available on DVD. Season 5 contains 10 full hour-long episodes.
Blu-ray? No.Notable Extras: 6 audio commentaries, a documentary that explores the role of the media, and a retrospective look at the first 4 seasons.
BEST PRICE
Target
Best Buy
Circuit City
Fry's
$38.99
$44.99
Amazon – $38.99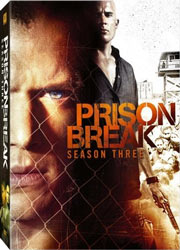 PRISON BREAK (SEASON 3)
I actually have not seen an episode of Prison Break in my life, so I'm not even sure if this show is popular anymore. If so and you watch it, can somebody please explain to me: how does a show about a guy breaking another guy out of prison continue its storyline beyond one season? I sure hope the answer doesn't involve the characters constantly switching roles, hopping in and out of prison for as long as the ratings stay high. That seems like it would get old fast. Anyway, season 3 consists of 13 episodes instead of the originally planned 22 (due to the WGA strike).
Blu-ray? Yes.Notable Extras: 2 featurettes ('Orientation', 'Breakout Episode'), directors' takes, behind-the-scenes with the cast, and a bonus episode from The Unit.
BEST PRICE
Target
Best Buy
Circuit City
Fry's
$37.99
$26.99
$25.99
Amazon – $31.99
EXCLUSIVE DEAL:What? Free $5 Target GiftCardWhere? Target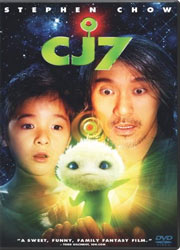 CJ7
Stephen Chow's follow-up to the hilarious Kung Fu Hustle and Shaolin Soccer has been getting more much more mixed feedback than either of those films did, but the response has still been more positive than negative. In the film, Stephen Chow plays a poor father who finds a bizarre new toy for his son. Geared toward children, the movie is said to be both charming and sweet, but a little too strange and awkwardly plotted for most kids to be able to handle.
Blu-ray? Yes.Notable Extras: A commentary, three making-of featurettes, a lesson on how to stand your own against the school bully, a how-to on making your own lollipop prop, a CJ7 Mission Control Game, and character profiles.
BEST PRICE
Target
Best Buy
Circuit City
Fry's
$19.99
$18.99
Amazon – $19.99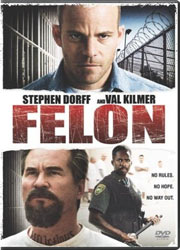 FELON
The instinctive reaction to seeing a DVD with Stephen Dorff's name on it that hasn't received a major theatrical release is usually one of terror, but Felon isn't the straight-to-DVD trash that he normally stars in. The film follows a family man (Dorff) who kills an intruder and afterwards finds himself forced to live his life in the violent penal system, forced to contend with the mass murdering Val Kilmer. It currently holds a 7.9 out of 10 rating on IMDB (out of over 4,000 votes).
Blu-ray? Yes.Notable Extras: A making-of featurette.
BEST PRICE
Target
Best Buy
Circuit City
Fry's
$19.99
Amazon – $19.99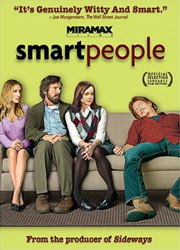 SMART PEOPLE
This movie should've been titled Obnoxious Self-Absorbed Faux-Intellectual Assholes, but I suppose the marketing people thought that was a little too long. That title isn't necessarily a negative though, as The Squid & the Whale could've been called that and it would continue to remain a much better film than this miserable, unpleasant and utterly dull look at people who just aren't that interesting to look at. The only bright spot is the smile-inducing performance by Thomas Haden Church, who ironically plays the only central character in the film who isn't intelligent (or to phrase that more appropriately, "book smart").
Blu-ray? Yes.Notable Extras: A commentary by the writer and director, deleted scenes, a Sundance featurette, interviews, and outtakes.
BEST PRICE
Target
Best Buy
Circuit City
Fry's
$19.99
$18.99
Amazon – $19.99
EXCLUSIVE DEAL:What? Free E-Movie Money for Blindness ($12.00 value).Where? Best Buy, Circuit City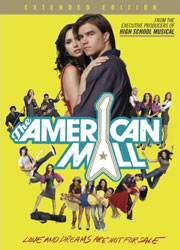 THE AMERICAN MALL
Pitched as a High School Musical for an older generation, MTV's The American Mall has been revealed to be even more generic and hollow than the HSM series, and a blatant cash-in on its success. This should really come as no surprise though; when a DVD cover reads "From the executive producers of High School Musical," you automatically know you're in trouble.
Blu-ray? No.Notable Extras: Two commentary tracks, deleted scenes, extended performances, a gag reel, a featurette, and three music videos.
BEST PRICE
Target
Best Buy
Circuit City
Fry's
$16.99
$12.99
$14.99
$12.99
Amazon – $15.99
EXCLUSIVE DEAL:What? Buy both American Mall DVD and Soundtrack for $20.Where? Circuit CityEXCLUSIVE DEAL:What? Free $10 Best Buy Gift Card when you buy both The American Mall and The Hills (Season 3).Where? Best BuyOther noteworthy DVDs available this week...The Art of War II: Betrayal – Tru Calling (The Complete Series) – The Secret – The Legend of the Shadowless Sword – The Killing Gene – Watching the Detectives – Brand Upon the Brain (Criterion Collection) – Bra BoysDiscuss: What are you planning to rent or buy this week?

NOTE: Some deals may be in-store only.

$18.99 each – Smallville (Seasons 1-6), Supernatural (Seasons 1-2), Veronica Mars (Seasons 1-3), Entourage (Seasons 1-3 pt. 2), Two and a Half Men (Seasons 1-3)$24.99 – The Simpsons (Season 9 or 10)$29.99 – Bones (Season 2)$34.99 – John Adams

Exclusive: Free E-Movie Money for Tropic Thunder ($12.00 value) when you buy Team America ($6.99) or other select comedies.$9.99 – 2-Disc Special Editions – Taxi Driver, Dr. Strangelove, Memento, Lawrence of Arabia, Saving Private Ryan, Snatch, Magnolia, The Dirty Dozen, Rebel Without a Cause, Wyatt Earp, Das Boot, Black Hawk Down (Deluxe Edition), Labyrinth, The Dark Crystal, The Natural, Superman II, Constantine, Monty Python and the Holy Grail (Extraordinarily Deluxe Edition) , Monty Python's Life of Brian, Robin Hood: Prince of Thieves, Enter the Dragon, Gandhi, JFK (Director's Cut), The Maltese Falcon, Forbidden Planet, and more...$4.99 – Green Street Hooligans, Tears of the Sun, Full Metal Jacket, Under Siege, Demolition Man, Deep Blue Sea, Goodfellas, Million Dollar Baby, Deliverance, Lethal Weapon, Into the Blue, Stealth, Basic, The Mask of Zorro, and more...

$16.99 – It's Always Sunny in Philadelphia (Seasons 1 & 2), Flight of the Conchords (Season 1)$19.99 each – Heroes (Season 1), Weeds (Seasons 1-3), My Name is Earl (Seasons 1-2), That 70's Show (Seasons 1-8)$29.99 – Nip/Tuck (Seasons 1-4)

$2.99 – Dumb and Dumber, Frequency, Spawn, The Long Kiss Goodnight, U.S. Marshals$3.99 – The Girl Next Door (Unrated Version), Moulin Rouge, The Abyss, The Transporter, Aliens, Die Hard, Speed, and more...$5.99 – Mr. and Mrs. Smith, The Devil Wears Prada, Night at the Museum, and more...