John Hughes And The Origins Of National Lampoon's Vacation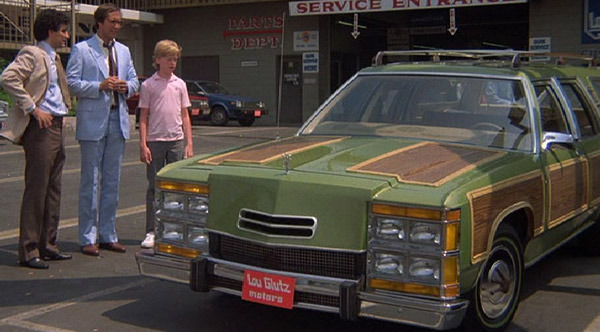 In the new issue of Zoetrope, Francis Ford Coppola's slept-on literary magazine, John Hughes has written an elegant and amusing foreword to his short story, "Vacation '58,' which became the classic road-trip comedy National Lampoon's Vacation. It's a whirlwind tale, with Hollywood quietly snapping up the rights, and Hughes, to his amazement, finding himself adapting the screenplay, suddenly outfitted with the sine quibus non of show biz.
"This was all happening during Hollywood's post-Shampoo era of gold chains, red Ferraris, and big sideburns. As a print humorist—envisioning myself as Chicago's Booth Tarkington Jr.—I willfully knew nothing of show business. ...When I arrived at the incipient powerhouse Creative Artists Agency in my poplin suit and rep tie, I was mistaken for an IRS agent. Despite my contrastive definition of hip, I passed the audition and got the Agent and the requisite accessory, the Lawyer."
Hughes discusses switching out the short story's Walt Disney for the film's Roy Walley, a blatant and arguably more effective knockoff. The gig also marked his first encounter with infamous test audiences. It resulted in a new ending for the film, one he still favors less than the original...
"...the ending—was thoroughly despised by preview audiences. Roy Walley and his executive committee dancing and singing with neckties on their heads and Clark W. Griswold heading off to jail was better on paper. I was hired again for a rewrite, and I wrote my first happy ending. I preferred the original and still do, but the rewrite gave me an introduction to John Candy, with whom I would eventually match the coherence of cruelty, sorrow, disappointment, and farce that underpinned 'Vacation '58.'"
If you're interested in the history of American comedy and/or a fan of the film, this is a must read. The republished short story is only available in the print edition—the issue was designed by Devo's Mark Motherbaugh, cool—but Hughes's entire foreword is now online.
via Alex Blagg
Discuss: Is National Lampoon's Vacation the best road-trip comedy? If not, what is?