Paul Greengrass To Direct The Trial Of The Chicago 7?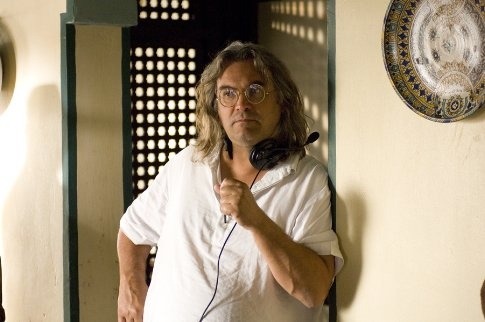 Last we heard, Steven Spielberg decided to put The Trial of the Chicago 7 on hold in order to tackle Tintin and his upcoming Lincoln biopic. Everyone assumed that the project had fallen into development hell, never to be seen from again. Nope – apparently the project is still in the works, and currently Paul Greengrass (The Bourne Ultimatum, United 93) might now be attached to direct. Rejects found the juicy tidbit hidden within the pages of Production Weekly. At one point, Sacha Baron Cohen was in line to play Abbie Hoffman, and other names circling the project included Will Smith, Taye Diggs, Adam Arkin, Kevin Spacey and Philip Seymour Hoffman.
Who knows how Greengrass' take on the story will differ from Spielberg's original plans. I'm guessing a lot, since both of filmmakers are very different in almost every single way. One thing we can probably count on – it is sure to involve a lot of Greengrass' trademarked documentary-like shaky cam. Personally, I don't really see the point of making this film. I think Brett Morgen's 2007 documentary Chicago 10 (which actually had animated reenactments) pretty much said everything that needs to be said.
Something even more baffling about the project, Devin from CHUD just sent me an email to tell me that the film is actually a remake of the documentary, something I was previously unaware of.
Discuss: Is anyone excited for a Chicago 7 movie? What will Greengrass bring to the table?