The /Filmcast Interview: Stephen Tobolowsky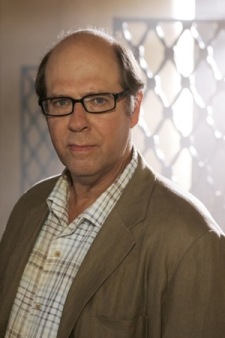 The /Filmcast Interviews are a series of interviews with movie stars, directors, and other key figures from the film industry. Last week after Stephen Tobolowsky reviewed The Mummy: Tomb of the Dragon Emperor with us on the /Filmcast, he spent an extra 40 minutes chatting with us about his past and present work, including the greatness of Groundhog Day, working with Christopher Nolan on Memento and what exactly it's like to be an actor on the show Heroes. For those of you who weren't able to make it, here is the interview in its entirety for your enjoyment.
Download or Play Now:
Subscribe:
Topics Discussed
What is the key to longevity in Hollywood?
Are there any movies you've looked back on with regret?
What are your thoughts on the state of Hollywood?
Out of all the films you've worked on, What was your favorite?
Memento
Getting amnesia
Working with Christopher Nolan
The Dark Knight
Working with Stephen Frears
How do you feel about close actor-director relationships?
Heroes
What's happened in Memento?
What was it like to be uppercut by Bill Murray?