Mike Myers Is Writing Austin Powers 4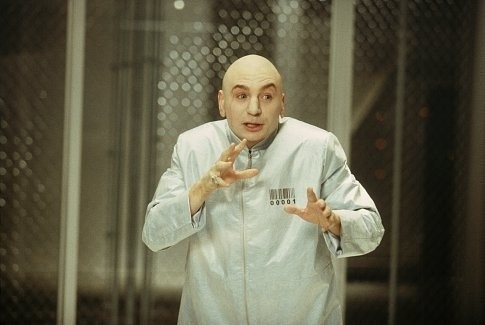 Following the epic disaster that was The Love Guru, Mike Myers is going back to well and is writing a fourth Austin Powers movie with Baby Mama's Mike McCullers. According to Nikki Finke, the story will be "very personal with a father and son theme loosely based on his own life." That's right, the story will focus on the father son relationship of Dr. Evil and his son Scott Evil, played in the films by Seth Green. I always found Dr. Evil to be the most interesting aspect of the series. But I think they have played out the character in the two sequels, and I'm very skeptical that Myers can create a funny fourth film without having to resort to cheap laughs like tons of celebrity cameos.
No studio deal is in place, but it's a sequel and I'm sure New Line/Warner Bros will quickly give it a greenlight. But the real question is: has Mike Myers lost it? And more importantly to the movie studios, is Myers still a box office draw? I think the Austin Powers brand still has enough juice to attact audiences, at least one last time.