SWAG: Tropic Thunder Bobblehead Set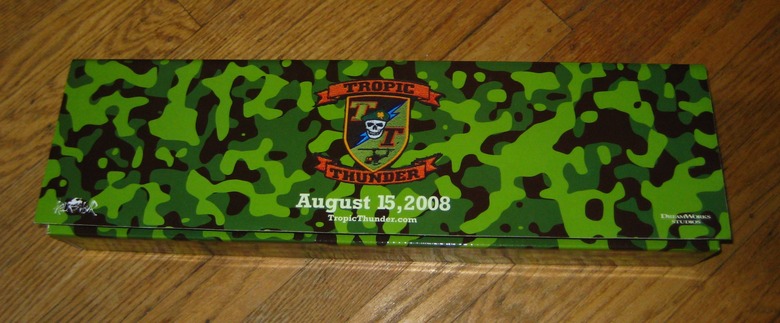 I returned home from Comic Con to a package in my mail from Dreamworks/Paramount containing a set of mini bobbleheads based on the characters in  Tropic Thunder. Click on the photos to enlarge.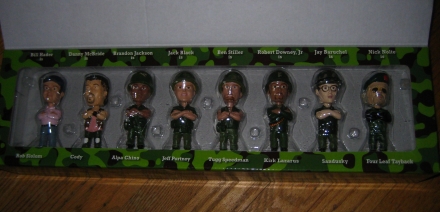 At Comic Con, I actually got a chance tp see a screening of Tropic Thunder, and it was hilarious. I was one of those people who wasn't completely aboard this film, having been burnt from Ben Stiller countless times over the past few years. The Red band trailer got me very excited, but some of the other marketing made me wonder if all the funny bits were contained in the restricted clip. Not the case at all. The film is a great popcorn movie that everyone is going to love. The way the characters are introduced at the beginning of the film is genius, and Tom Cruise gives a career saving performance that EVERYONE will be talking about.