Gimme Remakes! Hollywood Eyes Steve McQueen's Papillon, Bo Derek's 10, Nic Cage's Valley Girl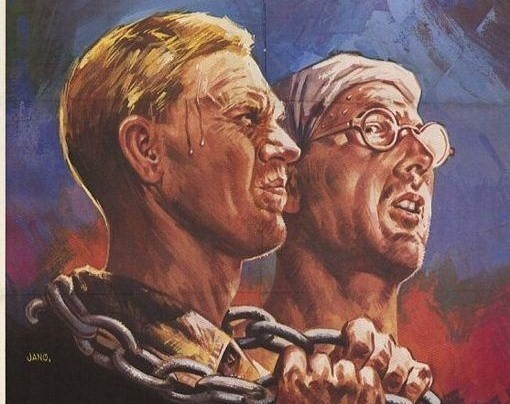 Who's the next Steve McQueen? The answer, of course, is Brendan Fraser aka no one. Hollywood producers Branko Lustig (American Gangster, Schlinder's List) and John J. Kelly (Into the Wild) are developing a $90 million remake of the 1973 prison-break classic, Papillon, that starred a gruff McQueen and Dustin Hoffman in cool glasses. According to the trades, the lavish budget will be funded by "tax-driven investments from Spain's Canary Islands," where the film will be primarily shot. A director, a screenwriter and a reasonable justification for remaking this film have not been decided. Papillon currently has an 8.0 on IMDB after, oh, 20,000+ votes, and it ranks with Cool Hand Luke for one of the better Man vs Society tales where the resilient human spirit is put through absolute hell.
Who's the next cornrowed Bo Derek in 10? The answer, of course, is Martin Lawrence as Big Momma but Hollywood has decided to give it another go and remake the 1979 old-dude-gets-lucky-hates-it movie that spawned countless posters, beachy affairs and Chris Farley Step-MILF fantasies. Blake Edwards, who directed the original, has handed over the rights and will co-produce alongside Ashok Amritraj and Patrick Aiello (that new Street Fighter). Hey ladies/Lohans: "They hope to engage in a global search for a newcomer to play the new 10."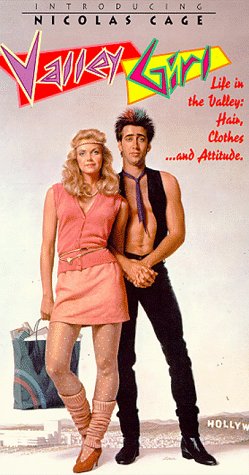 Like, MGM will, like, reenvision the '80s punk cult classic, Valley Girl, as a nostalgic '80s musical. Like, tripendicular, like like like, Hollywood is so original. The non-musical starred Nic Cage as a Hollywood punk who swoons a Valley Girl intrigued by the "gutter life" played by Deborah Foreman (who also slayed as Muffy (Buffy?) in April Fool's Day. Man, what happened to the name Muffy?). Further details were not given.
Discuss: Sigh.