The Talisman Demo Reel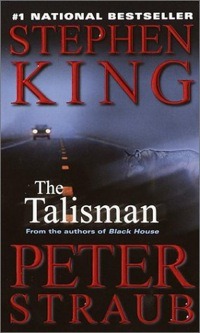 Stephen King and Peter Straub's coming of age fantasy novel The Talisman tells the story of a twelve years old kid who must go on a fantastic quest in search of the Talisman, in order to save his dying mother. Apparently Steven Spielberg purchased the rights to a movie adaptation shortly after the book was published in 1984. The project went through many incarnations, but never went into production. Most recently, Spielberg and Kathleen Kennedy announced plans to produce a six-part mini-series based on the book for TNT. The project fell back into development hell due to budgetary concerns.
A young Canadian director named Mathieu Ratthe directed a short demo scene he adapted from the opening chapter of the book, in hopes of getting Spielberg's attention. Ratthe writes "My main objective for creating this piece is to demonstrate my directing ability and my vision to the producers who own the rights to the story". And I'm very impressed by the resulting six and a half minute short film that Mathieu has produced. Watch it now below. Hopefully someone in Hollywood is paying attention and gives this guy a call. If not about The Talisman, then about something else.
Thanks to /Film reader Timothy C for the tip.
source: The Wordslinger