American Teen At The San Francisco Apple Store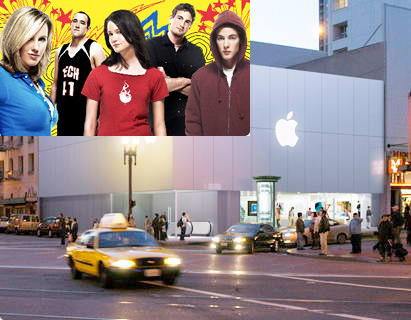 Before WALL-E and The Dark Knight, American Teen was my favorite film of this year so far. Now it sits comfortably in the #3 spot. As I've said before, it's the first documentary with mainstream appeal. It doesn't even feel like a documentary. Basically the film follows a bunch of high school students through their senior year. Anyone who has gone through high school will enjoy this flick.
Attention /Film readers in San Francisco, the cast members from the film: Hannah Bailey, Colin Clemens, Jake Tusing, Megan Krizmanich, and Mitch Reinholt will be appearing at Apple Store at One Stockton Street at 7:00pm tonight (Monday, July 14). Paramount Vantage will be screening some footage from the film followed by a discussion with the stars. If you're around, I highly recommend you check it out.