Comic-Con 2008 Schedule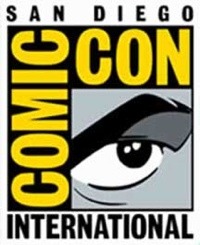 The full schedule for the 2008 San Diego Comic-Con International has been released. You can check out the full schedule on comic-con.org, or read our cliffnotes version below. What we have done is basically clipped all the interesting film and television programing that you might be interested in. Check it out after the jump.
Thursday, July 24th
10:00-11:00 Kings: Exclusive Sneak Peek Screening and Q&A with Cast and Executive Producers
Kings is a contemporary re-imagining of the timeless tale of David and Goliath, an epic story of greed and power, war and romance, forbidden loves and secret alliances, and a young hero who rises to power in a modern-day kingdom. Be the first to see an exclusive sneak peek from the two-hour pilot. Moderated by Greg Grunberg (Heroes), the panel includes a Q&A with creator/executive producer Michael Green (Heroes), director/executive producer Francis Lawrence (I Am Legend), executive producer Erwin Stoff (I Am Legend), and the cast: Golden Globe winner Ian McShane (Deadwood), Chris Egan (Resident Evil: Extinction), Susanna Thompson (Star Trek: Voyager), Sebastian Stan (Gossip Girl), and Allison Miller (Seventeen Again). Room 6B
10:00-11:00 Masters of the WebFor the second year in a row the biggest genre and movie websites are coming together to discuss how new media have affected movie making, what it takes to run a popular site, and much more in a panel discussion and Q&A session. Participants include Robert Sanchez (IESB.net), Garth Franklin (Darkhorizons.com), Mike Sampson (Joblo.com), Erik Davis (Cinematical.com), John Campea (TheMovieBlog.com), Brad Miska (Bloody-Disgusting.com), Eric "Quint" Vespe (Aintitcool.com), Devin Faraci (CHUD.com), Paul Christensen (Movieweb.com), and Kellvin Chavez (Latinoreview.com). Moderated by directors Mark Neveldine and Brian Taylor (Crank 2, The Game). Room 32AB11:00-12:00 The Disney Animation Story ProcessNathan Greno (head of story, Bolt), Don Hall (head of story, The Princess and the Frog), Mark Kennedy (head of story, Rapunzel), Joe Mateo (story artist, Bolt), Michael LaBash (story artist, Bolt), Paul Briggs (story artist, The Princess and the Frog), and Josie Trinidad (story artist, The Princess and the Frog) offer an in-depth, behind-the-scenes look into the story process at Walt Disney Animation Studios. Coming together exclusively at Comic-Con, these story team leaders will take you from first concept to final story approval as they discuss the art of storyboarding, re-create story pitches, and share boarding styles from their upcoming animated features. Don't miss this revealing and humorous panel and your chance to get a sneak peek at Disney's next animated feature, Bolt! Room 32AB11:15-12:15 30th Anniversary Battlestar Galactica PanelRichard Hatch (Tom Zarek/Apollo), Bear McCreary (BG composer), producer Tom DeSanto (Transformers, X-Men), Dr. Kevin Grazier (science consultant), and surprise guests present an in-depth discussion of the Battlestar universe from the classic to the re-imagined and beyond, including BSG trailers and Q&A. Room 6B11:30-12:30 Hasbro: GI JoeAs Hasbro ramps up for the summer 2009 blockbuster movie release of GI Joe, Aaron Archer (Hasbro Design), Michael Ritchie (Hasbro Marketing), and Michelino Paolino (Hasbro Design) discuss this year's product line, entertainment, and other initiatives. Panelists will include special guests that you won't want to miss, plus Q&A! Room 7AB11:30-1:00 20th Century Fox: The Day The Earth Stood Still and Max Payne
Stars Keanu Reeves and Jennifer Connelly, plus director Scott Derrickson and producer Erwin Stoff, present an exclusive look at The Day The Earth Stood Still, Fox's contemporary reinvention of its 1951 classic. Keanu is Klaatu, an alien whose arrival on our planet triggers a global upheaval. As governments and scientists race to unravel the mystery behind the visitor's appearance, a woman (Jennifer) and her young stepson get caught up in his mission—and come to understand the ramifications of his being a self-described "friend to the Earth." Klaatu Barada Nikto. The legendary interactive video game Max Payne comes to the big screen, telling the story of a maverick cop determined to track down those responsible for the brutal murder of his family and partner. Hell-bent on revenge, his obsessive investigation takes him on a nightmare journey into a dark underworld. As the mystery deepens, Max is forced to battle enemies beyond the natural world and face an unthinkable betrayal. "Max Payne" himself—Mark Wahlberg—will be on hand with Mila Kunis, Ludacris, and director John Moore to discuss turning the game's noirish, hard-hitting, and complex world and characters into a movie event. Hall H
11:45-12:45 Knight Rider: First Look at the New Series and Q&A with Cast and Executive ProducersOn the heels of NBC's hit sequel movie based on the iconic 1980s television classic, Knight Rider has been reinvented as a supercharged action series showcasing the new KITT (Knight Industries Three Thousand). Be the first to see exclusive footage from the new series. Moderated by Television Week deputy editor/columnist Josef Adalian, who participates in a Q&A session with executive producer/showrunner Gary Scott Thompson (The Fast and The Furious, Las Vegas); executive producer David Bartis (Heist, The OC); and the cast: Justin Bruening (Cold Case), Deanna Russo (NCIS), Sydney Tamiia Poitier (Veronica Mars), Paul Campbell (Battlestar Galactica), Yancey Arias (Kingpin), Bruce Davison (X-Men) and Smith Cho (Blades of Glory). Room 6A12:00-1:00 Sideshow CollectiblesSideshow Collectibles is a leading manufacturer in the world of figure collectibles, with an award-winning artistic team. Sideshow's product development team offers insights into the newest products and licenses, as well as a Q&A session. Room 212:00-1:00 Doctor WhoWriter Russell T Davies (Doctor Who), executive producer Julie Gardner (Torchwood), and writer Steven Moffat (Doctor Who) discuss their creative process and experience working on the BBC's Doctor Who—Britain's most successful sci-fi franchise—with exclusive clips and a Q&A session. Ballroom 201:00-2:00 TorchwoodWriter Russell T Davies (Doctor Who), executive producer Julie Gardner (Torchwood), writer Steven Moffat (Doctor Who), and actors John Barrowman, Gareth David-Lloyd, Naoko Mori and Burn Gorman discuss their creative process and experience on working on BBC America's highest-rated show ever—Torchwood— followed by a Q&A session. Ballroom 201:15-2:45 Summit PicturesSummit Entertainment presents a sneak peek of exclusive footage of some of its upcoming major film releases:
Push—In this futuristic sci-fi thriller set in Hong Kong, a group of young American ex-pats with extraordinary psychic abilities must band together and use their different talents on a final mission to escape a clandestine government agency forever. Chris Evans, Dakota Fanning, Djimon Hounsou, Camilla Belle and director Paul McGuigan present a first look at exclusive footage and answer questions about the film.
Knowing—An action thriller of global proportions. Director Alex Proyas appears in person to introduce never-before-seen footage for his new major motion picture starring Nicolas Cage.
Twilight—Based on the #1 New York Times best-selling book series, Twilight is an action-packed, modern-day love story between a vampire and a mortal. Director Catherine Hardwicke, author Stephenie Meyer, and the cast—including Robert Pattinson (Edward), Kristen Stewart (Bella), Cam Gigandet (James), Rachelle LaFevre (Victoria), Edi Gathegi (Laurant), and Taylor Lautner (Jacob)—answer your questions about bringing the world of these beloved characters to life on the big screen and show exclusive footage from the film. Hall H
2:00-3:00 Red Sonja: One-on-OneRobert Rodriguez (Sin City), Rose McGowan (Grindhouse), Doug Aarniokoski (2nd unit director, Resident Evil 3) and David White (Undisputed 2) are teaming up to bring back the red-headed warrior woman known as Red Sonja. Join Robert, Rose, Doug, and David for this one-on-one interview and Q&A session! Room 6CDEF2:00-3:00 Spotlight on Jim Woodring: Please Stand ByComic-Con special guest Jim Woodring (The Frank Book) presents a slide show with commentary providing a rare overview of his life, career, motivations, methods, and dark personal secrets. Q&A session to follow. Room 102:15-3:15 Anchor Bay: Jack Brooks Monster Slayer Artists PanelPreview the upcoming DVD release of Jack Brooks Monster Slayer with star/producer Trevor Matthews, director/co-writer Jon Knautz, producer Patrick White, composer Ryan Shore, creature designer David Scott, and horror icon Robert Englund! Then hear writer/director Daniel Waters (Heathers), Oscar-nominated screenwriter Josh Olson (Masters of Science Fiction), and writer/director Robert Hall (Laid to Rest) discuss their latest Anchor Bay projects! Moderated by Shock Til You Drop's Ryan Rotten. Ballroom 203:00-4:00 DVD/Blu-ray Producers 2008Bill Hunt, Todd Doogan, and Adam Jahnke (The Digital Bits.com, Geek Monthly) discuss the latest DVD and Blu-ray Disc developments and look ahead at upcoming releases. Panelists include Javier Soto (Pan's Labyrinth, Hellboy II: The Golden Army), Charles de Lauzirika (Blade Runner, Twin Peaks), Andy Mangels (The Real Ghostbusters, Slimer), Cliff Stephenson (Rambo, Crank 1 & 2), and Robert Meyer Burnett (Shoot 'Em Up, Free Enterprise 2). There will be lots of Q&A, so be sure to bring your questions! Room 5AB3:00-4:00 Wizard's First RuleSam Raimi (Spider-Man) and Ken Biller (Star Trek: Voyager) give you a first look at the upcoming television series Wizard's First Rule. The one-hour weekly series, premiering in late fall, is based on Terry Goodkind's bestselling epic fantasy series The Sword of Truth, which follows the extraordinary transformation of woodsman Richard Cypher into a magical leader who joins with a mysterious, beautiful woman to stop a bloodthirsty, sinister tyrant. Join Sam and Ken for a moderated interview and audience Q&A session! Room 6B3:00-4:00 Disney: Race to Witch MountainWhat secrets does Witch Mountain hold? Stars Dwayne Johnson and Carla Gugino and director Andy Fickman talk about the mysterious, paranormal activity around Witch Mountain. Dwayne, Carla, and Andy will present the first look at the movie and answer audience questions as they talk about the thrilling action-adventure that is set to hit theatres in March 2009! Hall H4:15-5:15 Afro Samurai: Resurrection Exclusive Worldwide Premiere!Afro Samurai picks up his sword once again for the second installment of this critically acclaimed, funktastic anime! This action-packed panel features the creators behind the hit, including star and executive producer Samuel L. Jackson (The Spirit), original creator Takahashi Okazaki, musical artist The RZA (Kill Bill), and executive producer Leo Chu (Spike TV). Be the first to see the worldwide premiere of the exclusive Comic-Con trailer, dazzling artwork from the manga, and never-before-seen demos of the pulse-pounding video game. Room 6B4:15-5:15 Lionsgate/Marvel: Hulk vs. WolverineAlberta, Canada: Over the past week, the Incredible Hulk has been tearing a line across the Canadian wilderness, leaving a swathe of destruction in his wake. He has to be stopped, and there's only one man up to the job. He's the best at what he does, but what he does isn't very nice. He's Wolverine, an elite agent of Canada's top secret Department H, and he's been put on Hulk's trail with a single objective: stop the green goliath...at all costs. Hulk and Wolverine are about to enter the fiercest battle of their lives. And they have no idea that there are a few unpleasant surprises waiting for them on the other side. Meet Craig Kyle (supervising producer/co-writer), Frank Paur (producer/supervising director), Christopher Yost (co-writer), and others involved in this Marvel Animation milestone and watch the complete Hulk vs. Wolverine months before its January 2009 Blu-ray and DVD release! Hall H4:30-5:30 HBO's True BloodBased on the popular Sookie Stackhouse novels by Charlaine Harris, True Blood is created by Alan Ball, creator of HBO's Emmy-winning series Six Feet Under. The series takes place in the not-too-distant future, when, thanks to the invention of synthetic blood, vampires no longer need humans for their fix and can walk freely, if not yet comfortably, among their living counterparts. With their integration into a small Louisiana town causing a stir, a love story ensues between Sookie Stackhouse (Anna Paquin, the X-Men films; Academy Award winner for The Piano), an innocent waitress with the unusual ability to read minds, and vampire Bill Compton (Stephen Moyer, The Starter Wife). The series also features Ryan Kwanten (Summerland), Rutina Wesley (How She Move), Sam Trammell (Judging Amy), and Nelsan Ellis (The Inside). True Blood debuts September 7 exclusively on HBO. Room 6CDEF4:45-5:45 "SCREAM" Like a GirlSpike loves women. And the coolest women on the planet are the ones who destroy aliens, defeat serial killers and battle evil villains with their superpowers! In honor of Spike's Scream Awards 2008—the first and most important televised event that celebrates the genius creative talent behind the powerhouse Hollywood genres of comic books, science fiction, fantasy and horror—Spike brings you a candid discussion of these genres from the women they love, who are poised to rule the fanboy's universe! Moderator Kevin Smith (Clerks), the brilliant writer, director, and comic book genius hosts an all-female panel of actresses, artists, writers, directors, and producers in a discussion about working in these genres from their unique point of view. Twenty lucky panel attendees will win tickets to the 2008 Scream Awards. Ballroom 206:00-7:00 Dark Castle EntertainmentLaunched in 1999, Dark Castle Entertainment was founded to create a unique brand of horror movies inspired by the works of legendary filmmaker William Castle. Recently, Dark Castle entered into an arrangement with CIT Group Inc. to broaden the company into a full genre label encompassing feature films, Home Video and comic books. Under the supervision of producer Joel Silver, Dark Castle's upcoming roster includes the action film RocknRolla, directed by Guy Ritchie and starring Gerard Butler, scheduled for an October 2008 release; Ninja Assassin, directed by James McTeigue and starring Korean music sensation Rain; and Whiteout, directed by Dominic Sena and starring Kate Beckinsale. Its Home Video titles will include The Hills Run Red, starring Sophie Monk, William Sadler and Tad Hilgenbrink, and Comic Book projects will include Ferryman, by Marc Andreyko and Jonathan Wayshak.Hall H5:45-6:45 Showtime: DexteRShowtime presents exclusives from the set of the highly anticipated third season of Dexter. Moderator Kristin Dos Santos (E!) presides over this revealing interview and Q&A session with the top stars and executive producers of Dexter, featuring Michael C. Hall, Julie Benz, Clyde Phillips, and John Goldwyn, plus a special guest! Room 6CDEF6:00-7:00 Life, Death, Life of Star TrekYou've heard a lot of hype about sci-fi's first franchise lately, now it's time to see what it's all about and celebrate an illustrious 40 years of boldly going with this regular panel of unpaid, uncensored Treksperts, who pay homage to Trek's past and future with some special surprises and exclusive audio-visual treats you'll only see here. Daren Dochterman (ST: TMP Director's Cut Special Edition), Robert Meyer Burnett (Free Enterprise), Jeff Bond (The Music of Star Trek), and moderator Mark A. Altman (Free Enterprise) talk Trek like no one else can...or will. Room 26:00-7:00 Devil's Due Presents: Hack/Slash and Beyond!Hollywood screenwriter Justin Marks (Street Fighter: The Legend of Chun-Li) joins Hack/Slash creator Tim Seeley (Halloween: Nightdance) to talk about the new H/S film and his new DDP/Capcom comic book series Bionic Commando. Also featuring director Todd Lincoln, Hack/Slash Annual stars from The Suicide Girls, and a blockbuster surprise guest you won't want to miss! Room 87:00-9:00 Comedy Central TV Funhouse with Robert SmigelRobert Smigel (Saturday Night Live) and Dino Stamatopoulos (Morel Orel) reunite to discuss the most groundbreaking show to ever hit (and subsequently disappear) from basic cable. Join the guys to relive the glory of the best show you barely remember. Room 6CDEF7:00-9:00 Will Eisner: Portrait of a Sequential ArtistGet a look behind the mask of The Spirit creator in this feature-length documentary movie. With a triumphant world premiere at the Tribeca Film Festival, the production features the legendary writer/artist Will Eisner with Frank Miller, Stan Lee, Jules Feiffer, Jack Kirby, Kurt Vonnegut, and many others. Following this unique free movie screening, director/producer Andrew D. Cooke and writer/producer Jon B. Cooke will be available for a dynamic Q&A session. Room 7AB8:00-8:30 Lionsgate and Marvel: Punisher: War Zone!Producer Gale Anne Hurd (The Incredible Hulk) and stars Ray Stevenson (Rome) and Julie Benz (Rambo, Dexter) take you into the world of the Punisher for an exclusive first look. You won't be prepared! Room 6B8:30-9:00 Lionsgate and Twisted Pictures: Saw 5Join director David Hackl, along with the filmmakers and cast for an exclusive first look at the latest terrifying installment of the most successful horror series in history! Room 6B8:30-10:00 Star Wars Fan Film AwardsIt's the galaxy-spanning return of a Comic-Con favorite! The Star Wars Fan Film Awards come back to Ballroom 20 as the Thursday night big event. Ballroom 209:00-10:00 Repo! The Genetic Opera First LookSee what director Darren Lynn Bousman has been up to since directing the last three Saw movies: Repo! The Genetic Opera. Check out the phenomenon that is this Goth Rock musical with sneak peeks and the new trailer plus stories from Darren and the actors themselves, including Alexa Vega (Spy Kids), Bill Moseley (The Devil's Rejects), and Ogre (the band Skinny Puppy), among others. Room 6B10:00-12:00 Warner Premiere and Warner Home Video: World Premiere of Lost Boys The TribePrepare to sink your teeth into the long-awaited and highly anticipated next chapter of the cult phenomenon started by the 1987 cult classic, and be the first to see Lost Boys The Tribe before its July 29 DVD release at this special world premiere. More than 20 years in the making, Lost Boys The Tribe is an homage to the original 1987 cult hit and stars Corey Feldman as vampire hunter Edgar Frog, along with Tad Hilgenbrinck, Angus Sutherland, and Autumn Reeser, with appearances by Jamison Newlander and Corey Haim. Meet the cast and filmmakers as director P J Pesce and original Lost Boys star Corey Feldman are joined by Tad Hilgenbrinck, Angus Sutherland, and Autumn Reeser to answer questions and talk about the making of this new horror classic. Ballroom 20.
Friday, July 25th
10:00-10:50 Star Wars: Designing the Clone Wars UniverseMeet the original in-house team that designed the unique look of the Clone Wars series. They will discuss how they worked with supervising director Dave Filoni to come up with the graphic, painterly style of imagery that gives Clone Wars its distinct look. Drawing on the last three years of production, they will share how the characters and environments have evolved using much of the rich classic Star Wars imagery as reference for designing the show's overall look. Moderated by Lucasfilm's Steve Sansweet. Room 7AB10:00-11:00 TheOneRing.net: The HobbitMiddle Earth returns with the announcement that The Hobbit will be developed into a feature film directed by Guillermo del Toro and produced by Peter Jackson. The world's largest Tolkien community, TheOneRing.net, takes you behind the scenes of the latest news, announcements, and rumors pertaining to the production of the new film. Chris Pirrotta (TheOneRing.net), Larry Curtis (TheOneRing.net), Cliff Broadway (TheOneRing.net), Kristin Thompson (The Frodo Franchise), and possible special guests present this early look at making The Hobbit happen! Room 32AB10:15-11:15 The Big Bang Theory Screening and Q&APositive proof that physics is funny, The Big Bang Theory makes its Comic-Con debut with a screening of the "Nerdvana Annihilation" episode and a Q&A with the show's creators and stars. Come talk with executive producers Chuck Lorre (Two and a Half Men) and Bill Prady (Dharma & Greg), as well as series stars Johnny Galecki (Roseanne), Jim Parsons (Garden State), Kaley Cuoco (Charmed), Simon Helberg (Walk Hard: The Dewey Cox Story) and Kunal Nayyar (NCIS). Adam Savage (MythBusters) will moderate the session. From Chuck Lorre Productions, Inc. in association with Warner Bros. Television, The Big Bang Theory returns for a second season on September 22 and airs Mondays at 8:00 PM< ET/PT on the CBS Television Network. Room 6CDEF10:45-11:45 Stargate ContinuumFollowing on the heels of the hit DVD release Ark of Truth, the next full-length feature will be released Tuesday, July 29, with principal cast members returning for the biggest adventure of them all! This panel features Brad Wright (series co-creator and Continuum developer, executive producer and writer), Martin Wood (director), and (subject to availability) stars Richard Dean Anderson (General Jack O'Neill), Amanda Tapping (Lt. Colonel Samantha Carter), Ben Browder (Lt. Colonel Cameron Mitchell), Michael Shanks (Dr. Daniel Jackson), and Christopher Judge (Teal'c). Ballroom 2010:50-11:35 Star Wars: The Clone Wars 3D ModelingWhat gives The Clone Wars series its live action cinematic sensibility? The process is called 3D Story at Lucasfilm Animation. Learn how this innovative team of panelists worked together to redefine traditional storyboarding so that the majority of storytelling is now done in the computer. This panel will give you firsthand insights into the challenges the crew faced as they embarked on defining this new process, both technically and creatively, while training traditional and CG artists to combine skill sets and create a new process for television animation. Moderated by Catherine Winder, producer, The Clone Wars. Room 7AB11:30-12:30 Marvel Cup o' JoeMeet the EEK himself, Joe Quesada, and surprise guests as they unveil what's in store for all your favorite Marvel characters and creators, make some surprising announcements, and take on any and all questions! As always, this is the one no-holds barred panel that everyone's gonna be talking about and the one panel you don't want to miss! Room 6CDEF11:35-12:35 Industrial Light & Magic and The Kingdom of the Crystal SkullAcademy award–winning visual effects house Industrial Light & Magic takes you behind the scenes of their work for the latest installment in the Indiana Jones series. You'll get a firsthand look at how the effects were created and see what was involved in bringing Indy's world to the big screen. Room 7AB11:55-1:00 Warner Bros.: WatchmenA complex, multi-layered mystery adventure, Watchmen is set in an alternate 1985 America in which costumed superheroes are part of the fabric of everyday society, and the "Doomsday Clock"— which charts the USA's tension with the Soviet Union—is permanently set at five minutes to midnight. When one of his former colleagues is murdered, the washed-up —- but no less determined —- masked vigilante Rorschach sets out to uncover a plot to kill and discredit all past and present superheroes. As he reconnects with his former crime-fighting legion—a ragtag group of retired superheroes, only one of whom has true powers —- Rorschach glimpses a wide-ranging and disturbing conspiracy with links to their shared past and catastrophic consequences for the future. Their mission is to watch over humanity...but who watches the Watchmen? Guest appearances TBA. Hall H12:00-1:00 ABC Family: Samurai GirlBased on a series of popular young adult novels, Samurai Girl tells the story of a 19-year-old Japanese girl named Heaven, who discovers that the wealthy businessman who adopted her as an infant is really the head of the Yakuza (the Japanese mafia) and may have had her beloved brother brutally murdered. She breaks from her family, begins training to become a samurai, and with the help of a group of new American friends sets out to take down her father's evil empire. The panel includes Jamie Chung (Real World), Brendan Fehr (Roswell), and Stacy Keibler (WWE)—along with executive producers Andre Nemec—Josh Applebaum,—and Luke McMullen (all from Alias). Samurai Girl will air as a special event premiering with six hours over three nights, on September 5, 6, and 7. Room 212:00-1:00 Prince of PersiaJordan Mechner, the creator of the Prince of Persia video game and graphic novel and screenwriter on the upcoming movie, discusses the global phenomenon that is Prince of Persia, tying together the comics and the video game industry. Room 412:15-1:15 Stargate AtlantisWith new allies and new challenges, Stargate Atlantis is making big waves in its action-packed fifth season. Be on hand for this exclusive panel discussion with the cast and creators of SCI FI's hit series. Panelists include cast members Joe Flanigan, Robert Picardo, and Jewel Staite, co-creator and executive producer Brad Wright, and , Chris Sanagustin, VP original programming SCI FI. Moderated by Martin Gero, executive producer. Ballroom 2012:25-1:15 Star Wars: The Clone Wars: New Books Based on the Movie and TV SeriesThe Star Wars Saga continues with a wide variety of tie-in books for the groundbreaking new series, Star Wars: The Clone Wars, including novels, nonfiction, comics, and children's books. Please join Carol Roeder and Frank Parisi from Lucas Books, along with Karen Traviss (author of The Clone Wars novel from Del Rey), Henry Gilroy (author of The Clone Wars comic from Dark Horse), Jason Fry (author of The Clone Wars Visual Guide from DK Publishing), and Erin Dempsey (marketing director, Penguin Young Readers) for questions and answers—and a sneak peak at these must-have books! Moderated by Lucasfilm's Pablo Hidalgo. Room 7AB
Categories: Fandom | Movies | Science Fiction & Fantasy | Writers & Writing
12:30-1:30 The Art of Adapting Comics to the ScreenThe cinematic renaissance of comic book-based films continues, and here's your chance to learn what it takes to adapt these dream projects to the screen! Creative Screenwriting magazine's senior editor Jeff Goldsmith hosts an amazing panel of Stan Lee (co-creator of Iron Man), Zak Penn (screenwriter, The Incredible Hulk), Mark Fergus (co-screenwriter, Iron Man), and Gregory Noveck (senior VP—creative affairs, DC Comics). Room 5AB12:30-1:15 SpacedActor/creator Jessica Hynes (Shaun of the Dead), actor/creator Simon Pegg (Shaun of the Dead), and director Edgar Wright (Hot Fuzz) recall Spaced, the clever and edgy comedy series that started it all for the award-winning team behind Shaun of the Dead and Hot Fuzz. Plus: Q&A session. (Look for the Spaced screening tonight in the same room at 10:15PM!) Room 6A1:00-2:00 Production DesignersFor the second consecutive year, Comic-Con attendees will have the opportunity to interact with a lineup of master production designers—the artists responsible for creating the looks of today's most celebrated sci-fi/fantasy films and television. Organized by the Art Directors Guild, IATSE Local 800, these production designers will show clips, answer questions, and share their methods for creating imaginary worlds and convincing environments. Participating panelists (listed alphabetically) include Richard Hudolin (Battlestar Galactica, Caprica—BSG prequel), Alex McDowell (Watchmen, Corpse Bride), J. Michael Riva—(Iron Man, Spider-Man 3),—Barry Robison (Wolverine, The Chronicles of Narnia: Voyage of the Dawn Treader). Moderating the panel is John Muto, designer of Terminator 2 3D, Species, and Home Alone. Room 32AB1:15-2:00 PrimevalActor Douglas Henshall gives you firsthand info about his leading role in BBC America's new U.S. premiere sci-fi series Primeval, along with actors Juliet Aubrey and Karl Theobald. When evolutionary zoologist Nick Cutter (Henshall) discovers prehistoric creatures alive and well in the present day, the natural world is turned on its head and humanity faces a threat to its very existence. Followed by a Q&A session. Room 6A
Categories: Science Fiction & Fantasy | Television
1:15-2:00 Hasbro: Star Wars and Indiana JonesDerryl DePriest and Justin Kreter (Hasbro marketing), are joined by Brian Parrish, Mark Boudreaux, Dwight Stall, and Brian Wilk (Hasbro design) to talk about what the Hasbro design and marketing teams have in store for the remainder of 2008 in the Star Wars and Indiana Jones lines. Plus a special sneak peek into some 2009 secrets and a Q&A session! Room 7AB
Categories: Action Figures, Toys and Collectibles | Fandom | Movies | Science Fiction & Fantasy
1:15-2:00 Trailer ParkThe Comic-Con perennial returns in a big—Hall H— way! See all the latest trailers for the biggest upcoming films, all in one handy-dandy timeslot. Hall H
Categories: Movies | Television
1:30-2:30 Joss WhedonJoss Whedon (Buffy the Vampire Slayer) and the writers and cast of his new short film, Dr. Horrible's Sing-Along Blog, will show never-before-seen clips while Joss also discusses Buffy Season Eight, the Fray crossover, and the upcoming Serenity comic focusing on Shepherd Book. Ballroom 20
Categories: Comic Books | Fandom | Horror and Suspense | Movies | Science Fiction & Fantasy | Television | Writers & Writing
1:45-2:45 Ghostbusters: The Video GameDan Aykroyd, Ernie Hudson, and panelists from Sierra Entertainment and Sony Pictures Consumer Products discuss the eagerly anticipated Ghostbusters: The Video Game, due out this October. The panel focuses on what it takes to bring fans the next chapter in the Ghostbusters universe, including working with the original cast members and Sony Pictures Consumer Products to create a completely true and faithful interactive ghostbusting experience. Room 6B1:45-2:45 Entertainment Weekly's The Visionaries: ShowrunnersCarlton Cuse (Lost), Damon Lindelof (Lost), Josh Schwartz (Chuck, Gossip Girl), Bryan Fuller (Pushing Daisies), and Josh Friedman (Terminator: The Sarah Connor Chronicles) are the television producers who are changing the face of television with deeply immersive entertainments marked by distinctive, cutting edge storytelling. They have also been at the forefront of bringing "genre programming" or "cult TV" to the mainstream. Prepare for a candid conversation about creative integrity in a commercial medium and the future of broadcast TV in an increasingly digital world. Spoiler Alert! Upcoming plot developments may be teased. Moderated by Entertainment Weekly senior writer Jeff Jensen. Room 6CDEF2:00-2:30 Universal: The WolfmanFor its upcoming action-horror film The Wolfman, Universal will showcase new footage and a presentation from the title monster's creator, six-time Oscar-winning special effects artist Rick Baker. Hall H2:45-3:30 American Dad
Seth MacFarlane and the cast of the Fox animated hit reunite at Comic-Con to read a never-before-seen episode and take questions from the audience. Ballroom 20
2:45-3:45 Lionsgate and Odd Lot Entertainment: The SpiritWriter/director Frank Miller and producer Deborah Del Prete are joined by film stars Gabriel Macht, Samuel L. Jackson, and Eva Mendes in unveiling an exclusive preview of the new film based on the classic comic by Will Eisner. Hall H3:00-4:00 SCI FI: Ghost HuntersIs it in your head—or in your house? Find out during Comic-Con first ever panel discussion with Ghost Hunters' Jason Hawes and Grant Wilson, stars of the #1 paranormal reality series on Wednesday nights. What you'll hear is real—and scary. Moderated by James Hibberd (The Hollywood Reporter). Room 6B3:30-4:15 Family GuyStars Seth MacFarlane and Seth Green and the producers of the Fox animated hit give fans a sneak peek at a never-before-seen episode and discuss the highly anticipated spinoff The Cleveland Show. Ballroom 204:00-5:00 All Hail the Transformers!TF editor Denton Tipton hosts a panel of Transformers creators including writers Shane McCarthy (All Hail Megatron), Chris Mowry (The Reign of Starscream), Marty Eisenberg (TF Animated), artists Alex Milne (The Reign of Starscream), Marcelo Matere (TF Animated) and others. Advance art, surprise announcements, and pints of Energon all around! Room 2
Categories: Animation | Comic Books | Kids | Movies | Television
4:00-5:00 The Saga Continues: Star Wars 2008For Star Wars fans it's a stellar year, with the new Clone Wars movie on its way next month and great new Star Wars games from LucasArts to follow shortly. Lucasfilm's Steve Sansweet will welcome Dave Filoni (director), Catherine Winder (producer), Henry Gilroy (co-writer), and Jason Tucker (editor) to talk about George Lucas' ground-breaking new, fully animated movie, Star Wars: The Clone Wars, in theaters August 15. There's news for video game fans too, on The Force Unleashed and The Clone Wars. Prepare for exciting, exclusive previews of the movie and the games too! Hall H4:30-5:30 BonesJoin the entire cast (David Boreanaz, Emily Deschanel, Michaela Conlin, Tamara Taylor, John Francis Daley) and creators Hart Hanson and Barry Josephson for an hour of behind-the-scenes secrets and the chance to ask them everything you always wanted to know about the hit Fox drama. Ballroom 20
Categories: Horror and Suspense | Television
5:15-6:15 Entertainment Weekly's The Visionaries: FilmmakersKevin Smith (Zack and Miri Make a Porno), Frank Miller (The Spirit), Zack Snyder (Watchmen), and Judd Apatow (Knocked Up) are the filmmakers who are redefining what it means to have power in Hollywood. Because their power is derived from delivering high-profile entertainment to a hungry mainstream audience and from cultivating a rabid, pseudo-religious fan following. Listen as they engage in a free-wheeling conversation on the movie business, their upcoming projects, and what it means—to them—to be a geek. Moderated by Entertainment Weekly and EW.com senior editor Marc Bernardin. Hall H5:30-6:15 [adult swim]'s The Venture BrothersJackson Publick (creator and voices of Hank Venture, The Monarch, Henchman 24, Pete White and Sgt. Hatred) and Mike Sinterniklaas (voice of Dean Venture) speak about [adult swim]'s original series, The Venture Brothers. Now in its third season, the show picked up after the explosive wedding of The Monarch and Dr. Girlfriend from the season two cliffhanger. Room 6B5:30-6:30 24It's been off the air since May, 2007 but Comic-Con fans will get the first look at the exciting prequel shot in South Africa and the upcoming 7th season of the Emmy winning Fox series, as well as chat with the executive producers and stars Kiefer Sutherland and Carlos Bernard. Room 6CDEF6:15-7:00 [adult swim]'s Robot ChickenSeth Green and Matthew Senreich (co-creators), Tom Root and Doug Goldstein (head writers/co-producers), Breckin Meyer (writer/actor), and Kevin Shinick (writer) speak about [adult swim]'s original series, Robot Chicken. In its third season, the network's Emmy-winning stop-motion and animation show known for its pop culture commentary just released the episode Robot Chicken Star Wars on DVD. Room 6B6:30-7:15 Prison BreakIn their first visit to Comic-Con, stars Wentworth Miller, Dominic Purcell and Sarah Wayne Callies and producers Matt Olmstead, Kevin Hooks, and Dawn Parouse give a special sneak peek at the show's upcoming fourth season and take questions from the audience. Room 6CDEF6:30-8:00 Kevin Smith Makes a "Porno"Well, not really, but for the umpteenth time, Smith is back at Comic-Con to talk movies, comics, and whatever else the audience wants to talk about. This year, he'll be highlighting his fall film, Zack and Miri Make a Porno, starring Seth Rogen and Elizabeth Banks. Expect some special guests. Hall H7:15-8:15 Mystery Science Theater 3000 20th Anniversary ReunionFrom 1988 to 1999, the long-suffering captives aboard the Satellite of Love wisecracked their way through hundreds of cinema's problem children—those delirious B-movies of yesteryear created by twisted imaginations and, possibly, the need for a tax shelter. To celebrate the show's 20th Anniversary, join a historic reunion of cast and crew, including creator Joel Hodgson, producer Jim Mallon and fellow writer/performers Mike Nelson, Kevin Murphy, Trace Beaulieu, Frank Conniff, Mary Jo Pehl, Paul Chaplin, J. Elvis Weinstein, Bridget Nelson, and Bill Corbett for a Q&A panel hosted by self-professed "MST3K nerd" and comedian Patton Oswalt (The King of Queens). Room 6B7:15-9:15 Totally Rad ShowHosts Alex Albrecht (Diggnation), Dan Trachtenberg, and Jeff Cannata bring their Webby Award–winning geek culture show to Comic-Con in their first ever live performance. Join the guys for an explosion of movie, video game, TV, and comic book news and reviews, and see what makes this Revision3 show such an Internet phenomenon. Room 7AB7:30-9:15 Nickelodeon Avatar: Sozin's CometExecutive producer and creator team Bryan Konietzko and Mike DiMartino have built one of the most astonishingly complex and beautifully animated series in television with Nickelodeon's Avatar: The Last Airbender. Join Bryan, Mike, and Avatar director Joaquim Dos Santos (G.I. Joe Microseries) for a viewing of the exciting back-half of the Avatar season finale, "Sozin's Comet: Into the Inferno" and "Sozin's Comet: Avatar Aang," followed by a Q&A with the team as they discuss the rich mythology of the series, as well as a costume contest and fan art contest! Moderated by Roland Poindexter, VP, Nickelodeon original programming, animation. Room 6CDEF
Categories: Animation | Anime & Manga | Art and Illustration | Costuming | Fandom | Nighttime Programming | Television
8:30-10:00 Marvel/Lionsgate: Next Avengers: Heroes of Tomorrow World Premiere!Whenever the forces of evil threatened mankind, Earth's mightiest heroes, the Avengers, were there to stop them—until they made the ultimate sacrifice in their final fight with the indestructible robot Ultron. But all was not lost, for Tony Stark (Iron Man) kept the children of the Avengers safe and raised them to become the teenage heroes of tomorrow. But it will take more than five teens to destroy the machine that defeated their parents. If these young heroes have any hope of winning, they must find the missing Hulk and come together as...the Next Avengers! Meet Craig Kyle (supervising producer), Gary Hartle (producer/supervising director), Christopher Yost (writer), and others involved in this new animated film and watch Next Avengers before its September 2, 2008 Blu-Ray and DVD release. Room 6A8:30-10:30 SCI FI Friday Night: Eureka and Stargate: AtlantisSCI FI presents the season 3 premiere of Eureka a full three days before it airs! Also debuting will be a new episode of Stargate Atlantis, along exclusive clips from the new Scare Tactics. Attendees will receive a mini-issue of the SCI FI Virgin Comics sensation The Stranded (while supplies last). Room 6B10:15-11:45 Spaced ScreeningActor/creator Jessica Hynes (Shaun of the Dead), actor/creator Simon Pegg (Shaun of the Dead), and director Edgar Wright (Hot Fuzz) introduce a special late-night screening of their favorite episodes from the edgy British comedy series that started it all for the award-winning team behind Shaun of the Dead and Hot Fuzz. Room 6A
Saturday, July 26
10:00-11:00 Marvel: Iron Man: Armored Adventures Animated ScreeningTony Stark, heir to a billion-dollar corporation, lives a life of luxury, free to pursue his chief interests—seeking extreme thrills, solving scientific mysteries and creating mind-boggling inventions. But everything goes horribly wrong when a tragic accident robs Tony of his father and nearly costs him his own life. Now dependent on his own impressive technology for survival and dedicated to battling corruption, Tony must reconcile the pressure of teenage life with the duties of a superhero. Inside his remarkable invention, Tony Stark is geared for high-speed flight, high-tech battles and high-octane adventure! He is Iron Man. Meet Josh Fine (Marvel Studios), Christopher Yost (head writer), and others involved with this exciting new animated series and watch an episode of Iron Man: Armored Adventures before its Nicktoons 2009 premiere. Room 6CDEF10:00-10:45 Futurama Secrets Revealed!Join Futurama creator Matt Groening and executive producer David X. Cohen in a mind-blowing, jaw-dropping, fact-checking panel extravaganza! Appearing with Matt and David are series regulars Billy West (Fry, Professor Farnsworth, Dr. Zoidberg, Zapp Brannigan), Katey Sagal (Leela), John DiMaggio (Bender), and Maurice LaMarche (Kif, Morbo). And if that's not enough, enjoy color commentary from Eric Kaplan (co-executive producer, writer) and lots of insider straight dope from producer Claudia Katz and director Peter Avanzino of Rough Draft Animation. Plus, don't miss out on your chance to see the sneak peek of "Bender's Game," the all-new feature-length Futurama adventure, crash-landing on store shelves this November! Ballroom 2010:45-11:30 The SimpsonsEntering into their record setting 20th season, The Simpsons debuted their first feature film in July 2007, grossing over $500 million worldwide. "The Simpsons Ride" opened in May 2008 at Universal Studios in Orlando, Florida and Hollywood, California to great success. Now join the creative team behind this historic show and get the inside scoop on the upcoming season! Featuring Matt Groening (creator and executive producer); Al Jean (executive producer and head writer); Matt Selman (executive producer); Michael Price (co-executive producer); Matt Warburton (co-executive producer); Don Payne (consulting producer); Carolyn Omine (consulting producer); Mike Anderson (supervising director) and David Silverman movie and TV series director). Ballroom 2010:45-11:45 Heroes: Exclusive First Look at "Villains" and Q&A with the Entire Cast, Tim Kring, and Tim SaleHeroes chronicles the lives of ordinary people who discover they possess extraordinary abilities. Watch an exclusive first look at "Chapter 3: Villains." Moderated by co-executive producer/comic book writer Jeph Loeb, participating in a Q&A session with creator Tim Kring, comic book artist Tim Sale (Batman: The Long Halloween), and the cast: Jack Coleman (H.R.G.), Greg Grunberg (Matt Parkman), Ali Larter (Niki Sanders), James Kyson Lee (Ando Masahashi), Masi Oka (Hiro Nakamura), Hayden Panettiere (Claire Bennet), Adrian Pasdar (Nathan Petrelli), Zachary Quinto (Sylar), Sendhil Ramamurthy (Mohinder Suresh), Dania Ramirez (Maya Herrera), Cristine Rose (Angela Petrelli), and Milo Ventimiglia (Peter Petrelli). Hall H11:00-12:00 Watching the WatchmenAuthor and artist Dave Gibbons (Watchmen) and Entertainment Weekly writer Jeff Jenson discuss the hugely anticipated Watching the Watchmen with the book's designers Chip Kidd (Mythology, Jurassic Park, Batman Collected) and Mike Essl. Hear Dave Gibbons' account of the genesis of Watchmen in this exclusive interview and Q&A session! Includes a presentation of rare material from the upcoming book. Room 7AB11:00-12:00 HellboyMike Mignola (Hellboy) and his long-suffering editor Scott Allie are joined by Josh Dysart (BPRD 1946) to talk and answer questions about recent events in the Hellboy books, the future direction of the series, and the first new comic Mike's drawn in three years. Also, an announcement about the newest artists to join the team. Room 811:30-12:30 Terminator: The Sarah Connor Chronicles Screening and Q&ABack for a second year at Comic-Con, the producers and stars of this hit action-adventure drama will debut the trailer for season two and answer questions from fans during this one-hour session. Executive producers Josh Friedman (War of the Worlds), John Wirth (The Adventures of Brisco County, Jr.) and James Middleton (Terminator 3: Rise of the Machines) will be joined by returning series stars Lena Headey (300), Thomas Dekker (Heroes), Summer Glau (Serenity), Brian Austin Green (Beverly Hills, 90210) and Richard T. Jones (Event Horizon), as well as new series regulars Garret Dillahunt (No Country for Old Men) and musician Shirley Manson (Garbage). Produced by C2 Pictures in association with Warner Bros. Television, Terminator: The Sarah Connor Chronicles returns for a second season September 8 and airs Mondays at 8:00 PM ET/PT on FOX. Room 6A12:00-1:00 Hasbro: TransformersAaron Archer and Jared Wade (Hasbro Design), and Michael Ballog and Jared Jones (Hasbro Marketing) present all the latest toys from the new Transformers Animated and Transformers Universe toy lines. See a sneak peek into what Hasbro is doing to celebrate the 25th anniversary of Transformers in 2009! Room 7AB12:00-1:00 LostIf the most recent season finale was any indication of things to come, you will not want to miss this panel. Co-creator/executive producer Damon Lindelof and executive producer Carlton Cuse will discuss season 4 of Lost, leading up to the season finale. They will answer your questions and maybe even offer up some surprises of their own. Hall H12:30-1:30 ABC Family's Kyle XY: Q&A with the Cast and Producer and First Look at Season ThreeKyle XY actors Matt Dallas (Babysitter Wanted) and Jaimie Alexander (Rest Stop) and producer Julie Plec (Scream 3) give fans a sneak peek at the exciting new season, in which lives are saved, secrets are exposed, and hearts are broken, as Kyle discovers that being a hero doesn't come without a price. Room 5AB12:45-1:45 Exclusive Q&A with the writers of The OfficeMeet the writers of the EmmyAward–winning comedy The Office and hear them talk about their favorite episodes, characters, and fun behind-the-scenes stories. Moderated by cast member Rainn Wilson (Dwight Schrute), panelists include executive producer/showrunner Greg Daniels (The Simpsons) and writers Jennifer Celotta (Andy Richter Controls the Universe), Michael Schur (Saturday Night Live), B.J. Novak, Lester Lewis (The Larry Sanders Show), Gene Stupnitsky (Year One), Lee Eisenberg (Year One), Mindy Kaling (Matt and Ben), Justin Spitzer (Scrubs), Ryan Koh (various commercials), and Anthony Ferrell (The Audacity). Room 6A
Categories: Humor & Satire | Television | Writers & Writing
1:00-2:00 DollhouseWhen news broke that Joss Whedon was returning to television with a vehicle for "Buffy" alum Eliza Dushku, legions of fans around the world rejoiced. Although most will have to wait until January to learn more about the exciting new project, Comic-Con fans will hear it straight from Joss and Eliza in person! Ballroom 201:15-2:00 Warner Bros.: Terminator SalvationIn the highly anticipated new installment of The Terminator film franchise, set in post-apocalyptic 2018, Christian Bale stars as John Connor, the man fated to lead the human resistance against Skynet and its army of Terminators. But the future Connor was raised to believe in has been altered in part by the appearance of Marcus Wright (Sam Worthington), a stranger whose last memory is of being on death row. Connor must decide whether Marcus has been sent from the future or rescued from the past. As Skynet prepares its final onslaught, Connor and Marcus both embark on an odyssey that takes them into the heart of Skynet's operations, where they uncover the terrible secret behind the possible annihilation of mankind. Hall H2:00-3:00 Attack of the Show!
Attack of the Show! is G4's irreverent interactive daily live "variety" show that paves the inside track to today's entertainment, technology and pop culture. Hosts Kevin Pereira, Olivia Munn, comic book expert Blair Butler and show producers give fans a rare opportunity to get a behind-the-scenes look at how this show brings tech-obsessed viewers all the up-to-the-minute news on Internet culture, technology, comic books, gadgets, live events and more. Get a glimpse of a day in the life of a daily tech show. Room 3
2:15-3:15 A Look Back and Forward at DC Universe Animated Original MoviesFrom the heralded premiere of Superman Doomsday through the unparalleled launch of Justice League: The New Frontier and the blockbuster release of Batman Gotham Knight, the DC Universe animated original movies have ignited a new passion for comic book fare within the made-for-DVD realm. DC Comics, Warner Premiere, Warner Home Video, and Warner Bros. Animation presents the creative forces behind these acclaimed films for a glance back at their resounding success, and the inside scoop on future DCU releases—including a Comic-Con exclusive first look at the next film in this exciting series! DC Comics senior VP—creative affairs Gregory Noveck moderates a panel that includes DC Comics president and publisher Paul Levitz, DCU films executive producer Bruce Timm, director Lauren Montgomery (Superman Doomsday), voice director Andrea Romano and, quite possibly, members of the voice talent behind the next superhero to grace the animated screen—in full color (well, at least red, white, and blue)! Room 6CDEF2:15-3:15 Battlestar GalacticaLast year, Battlestar Galactica took San Diego by storm. Now the best show on television returns to Comic-Con for a panel filled with excitement, laughter, and a sneak peek into the final revelation. Focusing on the character relationships that give this hit series its power, this exclusive panel sheds new light on the ties between Humans and Cylons and provides valuable insight into the adventure ahead. Panelists include cast members Tricia Helfer, James Callis, Michael Trucco, and Katee Sackhoff and executive producers Ronald D. Moore and David Eick, along with moderator Kevin Smith. Ballroom 202:30-3:30 Disney Pixar: Bolt and UP
For superdog Bolt, every day is filled with adventure, danger and intrigue, at least until the cameras stop rolling. Be the first to see exclusive animation as directors Chris Williams and Byron Howard present the new 3D comedy-adventure from Walt Disney Animation Studios! Then it's UP: From the inventive storytellers that have taken you into the worlds of space, toys, and superheroes comes the extraordinary adventure that will take you to a lost world where anything can happen, and everything will. Meet director Peter Docter (Monsters, Inc.) as he presents the first-ever look at Disney Pixar's new animated 3D adventure comedy, UP. Hall H
3:15-4:15 Pushing Daisies Screening and Q&AThe cast and producers of the Golden Globe Award-nominated Pushing Daisies return to Comic-Con for a special screening of exclusive clips from the acclaimed show's upcoming season, highlights from the first season and a Q&A with fans. Stars Lee Pace (The Fall), Anna Friel (Land of the Lost), Chi McBride (Boston Public), Ellen Greene (Little Shop of Horrors), Swoosie Kurtz (Superman Doomsday), and Kristin Chenoweth (The West Wing) join executive producer/creator Bryan Fuller (Heroes) and executive producers Dan Jinks (American Beauty) and Peter Ocko (Dead Like Me) for the session, to be moderated by special guest and executive producer Barry Sonnenfeld (Men in Black). From Living Dead Guy Productions, The Jinks/Cohen Company in association with Warner Bros. Television, Pushing Daisies airs Wednesdays at 8:00 PM on the ABC Television Network. Room 6A3:30-4:30 Chuck Screening and Q&AChuck executive producer Josh Schwartz (Gossip Girl), co-creator Chris Fedak, and stars Zachary Levi (Less Than Perfect), Yvonne Strahovski (Gone), Joshua Gomez (Invasion), Sarah Lancaster (Everwood), Ryan McPartlin (Super Capers), and Adam Baldwin (Serenity) return to Comic-Con for a Q&A to discuss the People's Choice Award–nominated action-comedy, and to screen an exclusive series highlight reel debuting new footage from the upcoming second season. Produced by College Hill Pictures, Wonderland Sound and Vision in association with Warner Bros. Television, Chuck airs Mondays at 8:00 PM on NBC. Ballroom 203:45-5:15 Universal: The Mummy: Tomb of the Dragon Emperor and Death RaceUniversal Pictures presents key cast members, filmmakers, and previously unseen footage from its upcoming slate, including Summer 2008's The Mummy: Tomb of the Dragon Emperor and Death Race. Additionally, the studio will showcase talent and materials from 2009 films such as Land of the Lost and more. Hall H
Categories: Movies | Science Fiction & Fantasy
4:45-5:45 Spotlight on J. Michael StraczynskiYes, it's him again. Somehow—we have no idea how—he's gone from writing comics and TV to working with Tom Cruise, Clint Eastwood, Ron Howard, Paul Greengrass, Tom Hanks, the Wachowski Brothers, and Angelina Jolie. His long career (he's also known for Babylon 5, Twilight Zone, and others) stands as proof positive that there is no such thing as a just God. What's he up to now? What's coming next? What secrets remain yet untold? How did he achieve this (well, okay, we know that and let's just say it has something to do with a contract signed with Ba'al)? Come and ask the man responsible—J. Michael Straczynski—for Thor, The Twelve, and such upcoming movies ass Changeling, World War Z, Proving Ground, The Flickering Light, The Grays, and Lensman. Room 6B4:45-5:45 SCI FI EurekaSCI FI's hit summer series returns for its triumphant third season on Tuesday, July 29 (9:00 pm/8:00 pm Central). But first, fans can experience the quirky fun of America's smartest little town up close and personal by joining the cast and executive producers of Eureka for an exclusive Comic-Con discussion. Panelists include cast members Colin Ferguson, Salli Richardson-Whitfield, and Joe Morton plus co-creator and executive producer Jamie Paglia, executive producer Charlie Craig, and Tony Optican, SVP for original programming, SCI FI. Room 6CDEF4:45-5:45 Fringe Q&A and Trailer ScreeningJ. J. Abrams (Lost), Roberto Orci and Alex Kurtzman—the team behind Mission: Impossible 3, Alias, and the upcoming Star Trek feature—join fellow Fringe executive producers Bryan Burk (Cloverfield) and Jeff Pinkner (Lost), as well as stars Anna Torv (The Pacific), Josh Jackson (Shutter), and John Noble (The Lord of the Rings: The Return of the King), for an exclusive Q&A about one of the most anticipated new television series of the fall season, a drama that will thrill, terrify and explore the blurring line between science fiction and reality. The session will kick off with the screening of a trailer for the series. Television Week deputy editor and columnist Joe Adalian moderates. From Bad Robot Productions in association with Warner Bros. Television, Fringe premieres September 9 and airs Tuesdays at 9:00 PM on FOX. Ballroom 205:00-6:00 Join The Fight: Starship Troopers 3: MarauderJoin Casper Van Dien (Starship Troopers), Jolene Blalock (Star Trek: Enterprise) and writer/director Ed Neumeier (writer of Starship Troopers and RoboCop) for a preview of the third installment in the wildly popular Starship Troopers franchise. Sony Pictures Home Entertainment invites you to "Join the Fight" and take part in an audience Q&A that will be recorded for download over Blu-ray's BD-Live network. Bring your Bluetooth phone and access exclusive content beamed directly to your handset during the panel! Room 7AB
Categories: Movies | Science Fiction & Fantasy
5:30-7:00 Sony: Underworld: Rise of the Lycans, Quarantine, Pineapple Express
See the exclusive first look at footage and meet the stars of Underworld : Rise of the Lycans. The third film in the popular Underworld franchise delves into the origins of the centuries-old blood feud between the aristocratic vampires, known as Death Dealers, and the barbaric Lycans (werewolves). A young Lycan, Lucian (Michael Sheen), emerges as a powerful leader who rallies the werewolves to rise up against Viktor (Bill Nighy), the cruel vampire king who has persecuted them for hundreds of years. Lucian is joined by his secret lover, the beautiful vampire Sonja (Rhona Mitra), in his battle to free the Lycans from their brutal enslavement. On stage to take your questions will be Rhona Mitra, Bill Nighy, Michael Sheen and director Patrick Tatopoulos. Underworld: Rise of the Lycans is in theaters everywhere January 23, 2009.
Quarantine: Television reporter Angela Vidal (Jennifer Carpenter) and her cameraman (Steve Harris) are assigned to spend the night shift with a Los Angeles fire station. After a routine 911 call takes them to a small apartment building, they find police officers already on the scene in response to blood-curdling screams and soon learn that a woman living there has been infected by something unknown. After a few of the residents are viciously attacked, they try to escape only to find that the CDC has quarantined the building. Phones, Internet, television and cell phone access have been cut off, and officials are not relaying information to those locked inside. When the quarantine is finally lifted, the only evidence of what took place is the news crew's videotape. Quarantine opens in theaters everywhere October 17.
Pineapple Express: Frankly, if we tell you almost anything about the plot to this action/comedy, we probably wouldn't even be allowed to be here, so let's just say that producer Judd Apatow will be on stage with the gang in tow—director David Gordon Green, Seth Rogen (star and co-writer), James Franco, DannyMcBride, Amber Heard, and Evan Goldberg (co-writer)—to show you how they've taken this particular genre to new highs. Also, be sure to ask Seth and Evan about their upcoming Green Hornet film.
Hall H
6:00-7:00 TV GuideTV Guide takes an in-depth look at some of the new and returning TV series, featuring the hottest TV talent—in front of the camera and behind the scenes. TV Guide executive editor Craig Tomashoff moderates this panel offering the inside scoop, with some fun surprises. Participants include (in alphabetical order) Josh Applebaum (executive producer, Life on Mars), Jaimie Alexander (Kyle XY), Matt Dallas (Kyle XY), Javier Grillo-Marxuach (creator, The Middleman), Ronald Moore (executive producer, Virtuality), Natalie Morales (The Middleman), Jason O'Mara (Life on Mars), and Jason Smilovic (executive producer, My Own Worst Enemy), among other special guests. Room 6B7:15-8:15 MythBusters Q&A and Sneak PreviewJamie Hyneman and Adam Savage of MythBusters talk about their offbeat Discovery Channel series that uses science to determine the truth behind urban legends. With backgrounds in animatronics, robotics, model building, and prototyping, Adam and Jamie will answer questions about the 300+ myths they've busted to date, show untelevised clips from their most explosive myths, and feature a Comic-Con exclusive sneak peek at the upcoming NASA moon landing hoax episode. Room 6B7:15-8:15 Comedy Central's The Sarah Silverman ProgramSarah Silverman (Jesus Is Magic) plays a character (aptly named Sarah Silverman) whose absurd daily life is told through narrative and an occasional song. In each episode, Sarah falls into unique, unsettling, and always hilarious predicaments, with her sister (played by real-life sister Laura Silverman, The Comeback), her geeky gay neighbors Brian (Brian Posehn, Just Shoot Me) and Steve (Steve Agee, Jesus Is Magic), and dim-witted Officer Jay (Jay Johnston, Mr. Show with Bob and David) never far from her side. Silverman, Rob Schrab (Monster House), Heidi Herzon (Jesus is Magic) and Dan Sterling (The Daily Show) are the executive producers. Join the entire cast and executive producers of the Comedy Central hit series for a Q&A session. Room 6CDEF8:30-10:00 Marvel: Wolverine and The X-Men Animated ScreeningWhen an explosive event shatters the lives of the X-Men and takes away their mentor, the beaten heroes walk away from it all. But then they're given a rare glimpse into the future, and see a world in utter ruin, ruled by mutant-hunting Sentinels. So now the most legendary of all X-Men takes the lead—Wolverine! Reuniting these broken heroes, Wolverine embarks on the ultimate mission—to prevent the world's destruction. To rescue us from ourselves. To save the future. Meet Boyd Kirkland (lead director), Craig Kyle (supervising producer), Greg Johnson (head writer), and others involved with this new animated series and watch the first three episodes of this epic new X-Men series before its Nicktoons 2009 premiere. Room 6CDEF10:00-12:00 World Premiere! Mutant ChroniclesSpecial "work-in-progress" feature film screening hosted by stars Thomas Jane (The Mist), Ron Perlman (Hellboy II), and Devon Aoki (Sin City). This is the first public showing in our hemisphere of this steampunk action-adventure. A disparate squad of former enemy soldiers undertakes a suicide mission deep into the seething heart of the otherworldly mutant scourge bent on human extinction. Unrated, uncut, unreal. Q&A with cast, director Simon Hunter (Lighthouse), and producer Edward R. Pressman (The Crow). Room 6CDEF
Sunday, July 27th
10:00-11:00 Smallville Screening and Q&A
Comic-Con favorite Smallville returns, with new showrunners Kelly Souders, Brian Peterson, Todd Slavkin, and Darren Swimmer joining cast members to talk about the year ahead, answer fan questions, and give an exclusive sneak peek at clips featuring the new villains for season eight. Award-winning comic book writer, Emmy-nominated film and television writer/producer, and Smallville alum Jeph Loeb (Heroes) moderates the session. From Tollin/Robbins Productions in association with Warner Bros. Television, Smallville airs Thursdays at 8:00 PM on The CW. Room 6CDEF
10:30-11:30 It's Always Sunny in Philadelphia
The FX hit comedy series It's Always Sunny in Philadelphia is coming to the Con. See an unaired episode from the upcoming season followed by a panel discussion featuring series stars Rob McElhenney, Glenn Howerton, Charlie Day, Kaitlin Olson, and director Fred Savage. The panel will be moderated by Damon Lindelof, creator/executive producer of Lost. Attendees of the screening and panel have the chance to win one of thousands of prizes. Ballroom 20
11:15-12:15 Supernatural Screening and Q&A
Supernatural stars Jensen Ackles (Smallville) and Jared Padalecki (House of Wax)—along with creator/executive producer Eric Kripke (Boogeyman), co-executive producers Ben Edlund (Angel) and Peter Johnson (Supernatural: Origins comic book series), and supervising producer Sera Gamble (Eyes)—present exclusive sneak peek footage from the highly anticipated fourth season premiere of this thrill-ride series, answer questions, and show a portion of the special features from the upcoming third season DVD release. Produced by Wonderland Sound and Vision in association with Warner Bros. Television, Supernatural airs Thursdays at 9:00 PM ET/PT on The CW. Room 6CDEF
11:30-12:00 Focus Features: Hamlet 2
Focus Features invites you to preview the much talked about hit at this year's Sundance Film Festival, Hamlet 2! Featuring appearances by Steve Coogan (24 Hour Party People, Night at the Museum and the upcoming Tropic Thunder), Elisabeth Shue (Adventures in Babysitting, The Karate Kid), writer Pam Brady (South Park: Bigger, Longer & Uncut, Team America: World Police), and writer/director Andrew Fleming (The Craft, Dick). There will be other surprise appearances, so don't miss it! Ballroom 20
12:00-12:45 Harold & Kumar Escape from Guantanamo Bay
Comedy legends Harold, Kumar, and NPH (Kal Penn, John Cho, and Neil Patrick Harris) appear live and in-person ato talk about the creation of their latest masterpiece—Harold & Kumar Escape from Guantanamo Bay—available on DVD on July 29. Don't miss the stars of this cult classic comedy franchise as they talk about their experiences making the films and the plethora of extras features on the DVD including "Dude, Change the Movie!" where the viewer decides what Harold and Kumar do next. Ballroom 20
12:30-1:30 Emily the StrangeWhat's black and white and strange all over? Emily the Strange comics from Dark Horse! This is your chance to get a behind-the-scenes peek at the world of Emily the Strange. Panelists cover everything from the inspired and slightly insane comic book series, the best-selling books, news from the movie front, and much more! Emily's legal guardian and creative monstermind Rob Reger will be there, along with artists Buzz Parker and Nix Turner, writer Jessica Gruner, Dark Horse editor Shawna Gore, and a two-headed kitty who lives on the moon. (Okay, so no promises on the kitty, but she said she'd try to make it.) Room 21:00-2:00 Marvel: TV Writers of Marvel
Heroes, Eli Stone, Carnivale, Underworld, and Big Love. You love these shows & films, but did you know the writers behind them are also at Marvel? Find out what's in store for some of TV, movies, and comics' biggest projects from the people behind them with Jeph Loeb (Ultimates), Aron Coleite (Ultimate X-Men), Joe Pokaski (Secret Invasion: Inhumans), Marc Guggenheim (Amazing Spider-Man), Daniel Knauf (Iron Man), Kevin Grevioux (New Warriors), and Roberto Aguirre-Sacasa (The Stand)! Room 7AB
1:00-1:30 Friday the 13th
Sneak a peek at the new movie retelling the original Friday the 13th about teenaged summer camp counselors who are systematically slaughtered by a mysterious killer. Ballroom 20
1:30-2:30 Rogue Pictures
Rogue Pictures presents select footage, key cast members, and filmmakers from its upcoming 2009 slate. Scheduled appearances include writer/director Wes Craven, discussing his suspense thriller 25/8, and writer/director David Goyer, discussing his supernatural thriller The Unborn. Ballroom 20
1:45-2:45 Ghost Whisperer Season Four: The New Spirit Mythology of Melinda
Be on hand for revelations about the mysteries that will unfold in the upcoming season of the hit television series, the introduction of a new cast member Jamie Kennedy, and an exclusive first look at video clips from the season premiere episode. Panel will feature Jennifer Love Hewitt ("Melinda"), Jamie Kennedy ("Eli"—a new series regular cast member in season four), and executive producers Kim Moses, Ian Sander, and PK Simmons. Room 6CDEF
2:00-3:00 Indyfans and the Quest for Fortune and Glory
Join the filmmakers of the documentary that focuses on Indiana Jones' legacy and the fans that follow him! There will be a Q&A regarding the progress of the documentary as well as a general discussion on all things Indiana Jones, and maybe even a few giveaways! Room 24A
2:45-4:15 Fraggle Rock
Help celebrate the 25th Anniversary of Fraggle Rock and learn more about this fall's newest DVD release! Join Red—making a personal appearance—as she sneak peeks the DVD special features and some other DVD surprises! Room 6B
4:00-5:00 Buffy the Musical
Let's end this show with a bang! The powers that be behind Whedonopolis.com host a screening of the Buffy the Vampire Slayer musical episode "Once More With Feeling" as Comic Con 2008's big closing event! Many say this is the finest, funniest, most ingenious episode ever to come out of the Buffy-verse. But remember, the best part of the show is up to you! These eps were made for talkin'—back, that is—and singing and shouting and dancing in the aisles—with or without your dry cleaning! Audience participation: it isn't just for Rocky Horror and mob riots anymore. For more details on the screening visit www.whedonopolis.com, then show up for music, singing, and dancing crazy! Ballroom 20