New Tyrannosaurus Rex Art; Werewolf Women Of The SS Comic Book Announced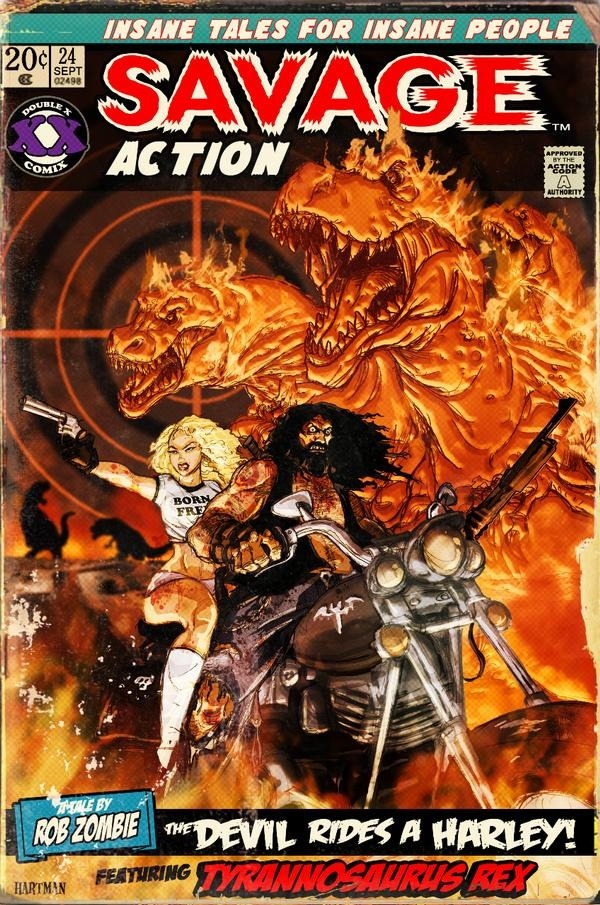 Rob Zombie has released yet another piece of concept art from his upcoming film Tyrannosaurus Rex. Zombie posted the comic book cover above on his MySpace page with the description "The comic that started it all!" In other news, Zombie has announced that his fake movie trailer in Grinhouse, Werewolf Women of the SS, is being turned into a comic book series!
"The wacky exploits of Commandant Hess, Lt. Boorman, Von Strasser Eva and Gretchen Krupp, Fu Manchu and even Hiltler will be coming you way. Everything you ever wanted to know about Project Pure Wolf but were afraid to ask!"
How cool is that? I'm buying it!