The Dark Knight Is Breaking IMAX Records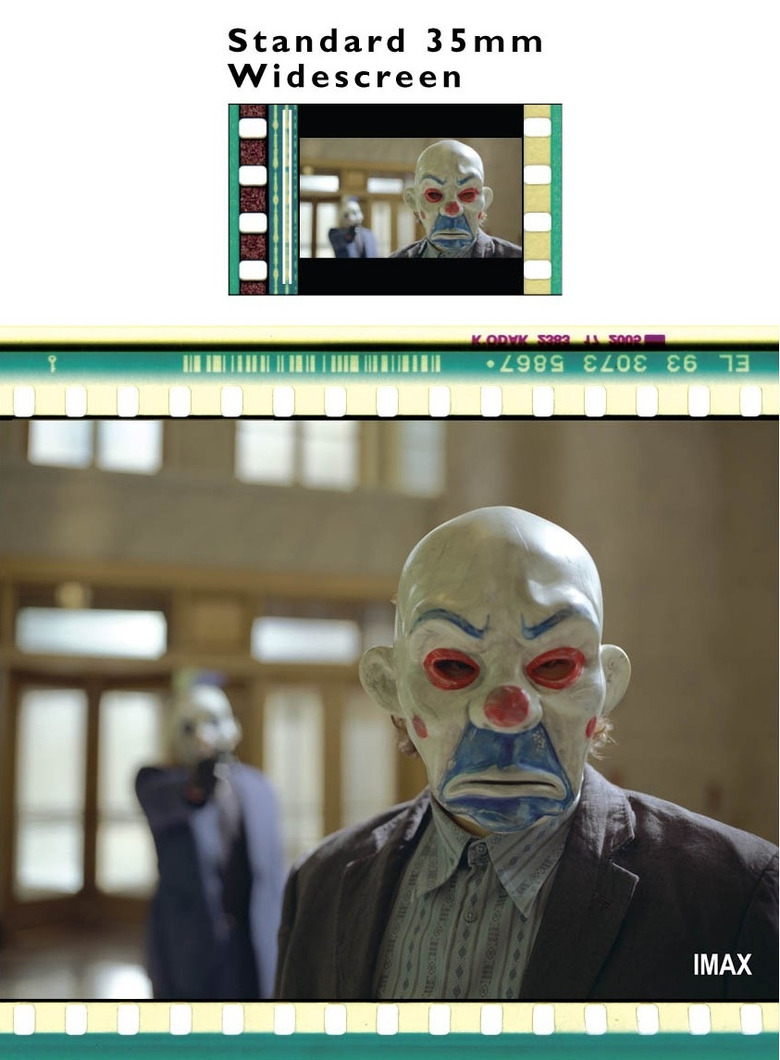 The IMAX Corporation have announced that The Dark Knight will open on 94 IMAX theatres domestically, and in 15 IMAX theatres day-and-date internationally, with at least 23 additional international locations opening in the coming weeks. This is not only a new IMAX record, but the advance ticket sales are through the roof, already surpassing $2 million on IMAX sales alone, more than a week prior to opening. Over 100 IMAX shows are already sold out.
93 of the 94 domestic IMAX theatres have added midnight screenings. Many of the locations are also adding 3:00am shows, and some are theatres are even screening non-stop for 24 hours to meet the high moviegoer demands. Chicago, where the film was shot, will run shows non-stop for 72 hours at the Navy Pier IMAX theatres. The Palisades Center in West Nyack, NY IMAX theatre is also running a non-stop 72 hours of screenings.
If I haven't stressed this enough yet, let me say it again: You have to see The Dark Knight on IMAX. This is not a marketing gimmick. Six sequences and most of the establishing shots were filmed using 70mm IMAX cameras. The experience is amazingly vivid, and unlike any superhero movie you have ever seen before. It's the difference between watching standard and High Definition. If you have the option, you must see this movie in IMAX.
Also, IESB is reporting that there will be a short 15 second teaser trailer for Harry Potter and the Half Blood Prince on IMAX screenings of The Dark Knight. Just another reason to see Batman's return on the big big screen.