Russian Babylon A.D. Movie Poster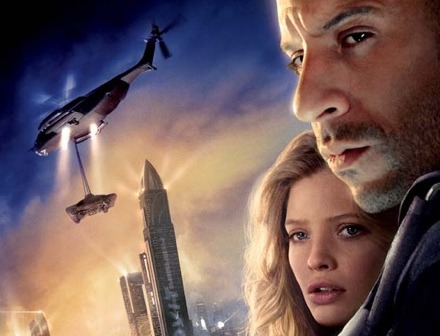 I'm trying not to get excited for Babylon A.D., but I have a soft spot for futurist sci-fi films, and this new Russian poster (found on Filmz.ru) isn't helping. I'm sucked in by the futuristic cityscape, but don't worry, Vin Diesel's face quickly brings me back to reality.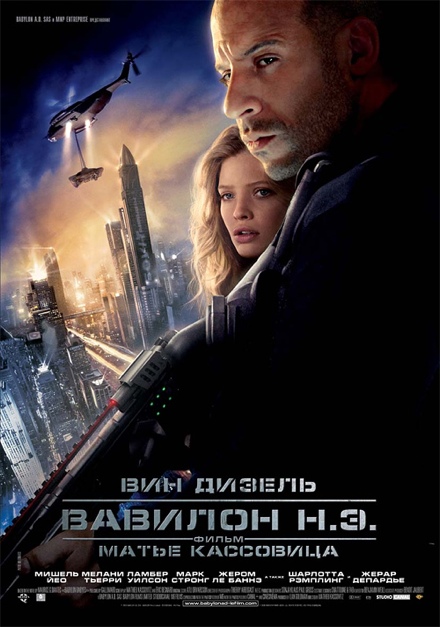 Vin Diesel stars as a mercenary hired to deliver a package from the ravages of post-apocalyptic Eastern Europe to a destination in the teeming megalopolis of New York City.  The "package" is a mysterious young woman with a secret. Directed by Mathieu Kassovitz and co-written by Eric Besnard, based upon the novel Babylon Babies by Maurice G. Dantec. Babylon A.D. is set to hit theaters on August 29th 2008.