Cool Stuff: Frakkin Toasters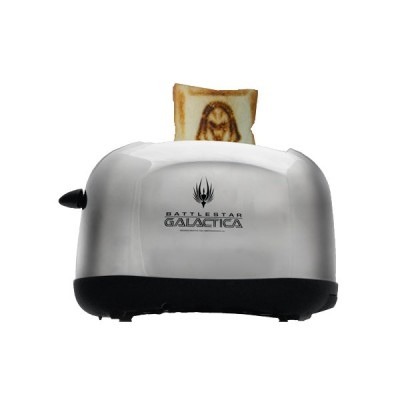 Attention Battlestar Galactica fanatics. Sci-Fi Channel has produced a limited run of Galactica toasters which will brand your toast with an image of a Cylon. How cool is that? Created as a San Diego Comic-Con Exclusive, this one of a kind collectible is available now in the NBC/Universal store for $65. Because not everyone can afford a life-sized Cylon Centurion replica.
Cool Stuff is a daily feature of slashfilm.com. Know of any geekarific creations or cool products which should be featured on Cool Stuff? E-Mail us at orfilms@gmail.com.