Nick And Norah's Infinite Playlist Movie Poster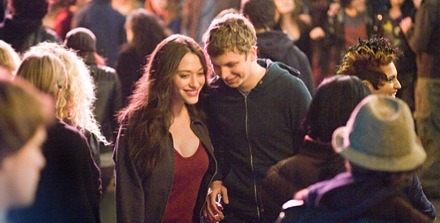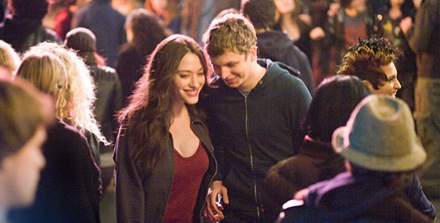 Remember last year when the first photo from Nick and Norah's Infinite Playlist was released? Well they have now made the production photo (seen above) into a poster, which has been released on MTV.
Michael Cera (SuperBad) and Kat Dennings (The 40-Year-Old Virgin) star. Directed by Peter Sollett (Raising Victor Vargas), and based on the novel by Rachel Cohn and David Levithan, "It all starts when Nick asks Norah to be his girlfriend for five minutes, to avoid his ex-girlfriend, who's just walked in to his band's show. And then, with one kiss, Nick and Norah are off on an adventure set against the backdrop of New York City-and smack in the middle of all the joy, anxiety, confusion, and excitement of a first date. This is the story about one date over one very long night, with two teenagers, both recovering from broken hearts, who are just trying to figure out who they want to be-and where the next great band is playing."
Nick and Norah's Infinite Playlist will hit theaters on October 3rd, after premiering at the Toronto Film Festival in September.