Bruno Tricks Israeli Spy And Palestinian Academic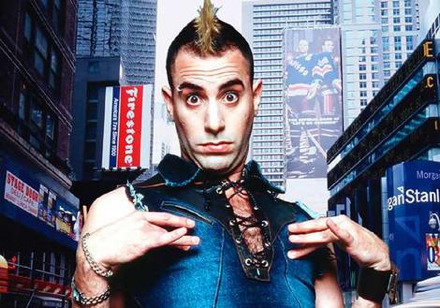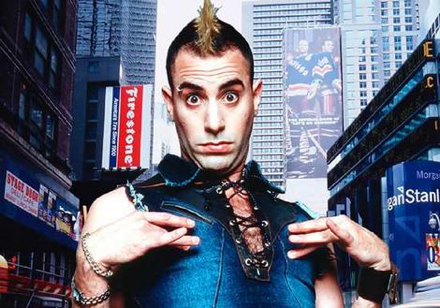 Sacha Baron Cohen strikes yet again. For his upcoming Borat follow-up Bruno, Cohen tricked Yossi Alpher, a former Israeli spy and Palestinian academic Ghassam Khalib into appearing in the film under the guise that it was a youth documentary. The Sun reports that Bruno mistook the militant Arab group Hamas for the food "hummus", and commented that the Middle East conflict wasn't nearly as bad as the feud between Angelina Jolie and Jennifer Aniston.
"What's the connection between a political movement and food. Why hummus?" Cohen asked, later adding: "Yesterday I threw away my pitta bread because it was dripping hummus. And it's too high in carbohydrates."
Cohen also made them hold hands while he sang a "crazy song about the war." Thanks to /Film reader Luke H for the tip. Bruno is scheduled to hit theaters on May 15th 2009. I smell a Cannes premiere.