David Fincher To Produce CG Animated Comic Book Film The Goon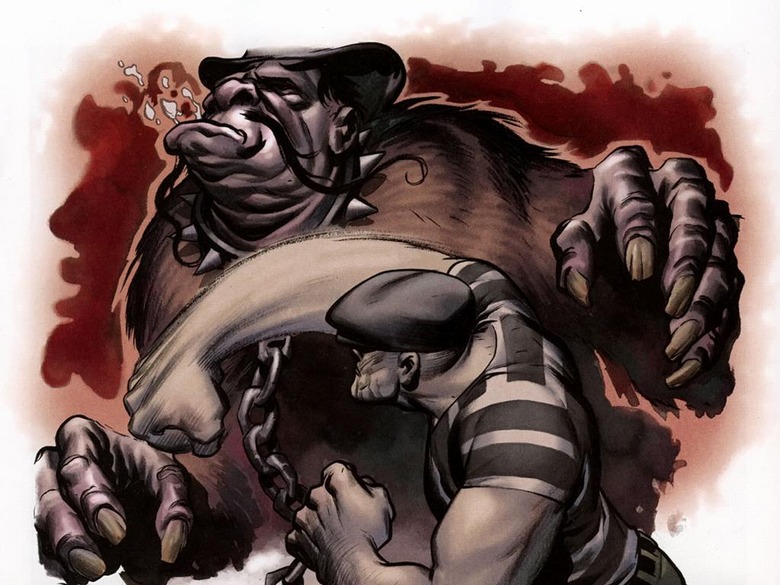 "Feed me, feed me comics," booms Hollywood. According to TheGoon.com, /Film fave, David Fincher, has optioned movie rights for The Goon with plans to adapt the Dark Horse comic book into a CG animated film from Blur Studio. If this news sounds familiar, back in March it was announced that Fincher would team with Blur to produce and co-direct a new animated Heavy Metal anthology flick.
Created by Eric Powell in 1999, The Goon, "tells the adventures of a muscle-bound brawler who claims to be the primary enforcer for a feared mobster. The Goon and his sidekick Franky often get tied up in other machinations, often in relation to the evil zombie gangs. There is a heavy slant on the paranormal." The crew at Slashfilm is new to this title. Quint at AICN gives the series a glowing endorsement, calling it a "Depresson-era Hellboy" but even more twisted. Chime in with your opinions of the material in the comments.
It wasn't specified whether Fincher, who is expected to lock up the Oscars with December's The Curious Case of Benjamin Button, would direct. One would assume not, but clearly his interest in genre fare is strong. He remains attached to direct a live-action adaptation of the STD-horror graphic novel Black Hole from screenwriters Neil Gaiman and Roger Avary. Farther back in Fincher's fridge is Image Comics' Torso.
Discuss: Fincher's deep bench of cool movie material. Whatever, I'm not rephrasing that.Update: /Film reader, Hessel, informs us that "Goon fights a giant chameleon, 'nuff said." We're sold.