Tyler Perry's The Family That Preys Movie Poster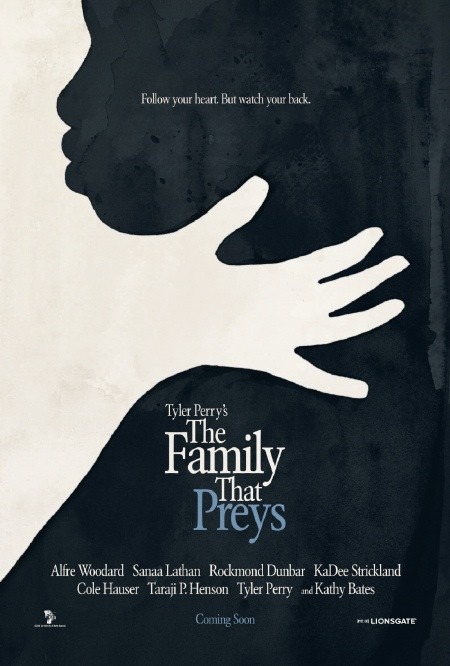 Haha. Two Slashfilm readers have already informed me that they wouldn't be commenting on this poster before it was even posted. Wow. Mirroring his brilliant take on comedy, auteur/brand Tyler Perry has put a modern spin on the Rorschach Test with this new teaser for September's The Family That Preys. The film stars Kathy Bates and KaDee Strickland. I don't think Madea appears at the end, so $50 million theatrical seems questionable. The poster's polite mantra: "Follow your heart. But watch your back."
Our friends at Cinematical got first dibbs. They report, "the art sorta plays tricks with your head if you stare at it long enough." If this kind of optical "trick" appeared in Mallrats, the film would have been 50 minutes shorter.
Discuss: Art, dancing, The New Yorker, $15 Cabernet, Tyler Perry's A Family That Preys