First Look: Dario Argento's Giallo, Stills And Movie Poster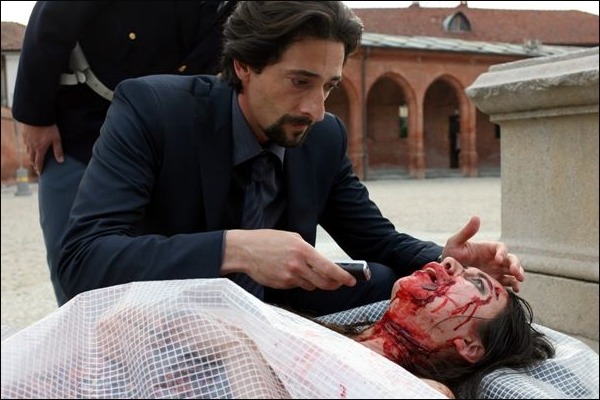 Over at his official site, director Dario Argento has posted nine first-look stills and the poster for his '09 American release, Giallo, starring Adrien Brody.
First impressions: Look at that poster! It's schlock-tastic, like something you'd find in the storage room of a bodega; In odd contrast, Brody looks like late period Al Pacino in the stills; Vincent Gallo is no doubt scoffing into the wind. Here's the logline: Giallo centers on an American flight attendant (Emmaunuelle Seigner) who teams with an Italian investigator (Brody) to search for her missing sister who has been abducted by a serial killer known only as Yellow, or 'Giallo.' He likes to cut up beautiful women.
More stills from Dario's site and another poster via Wikipedia after the cliffhanger...
Discuss: How does the Giallo poster make you feel?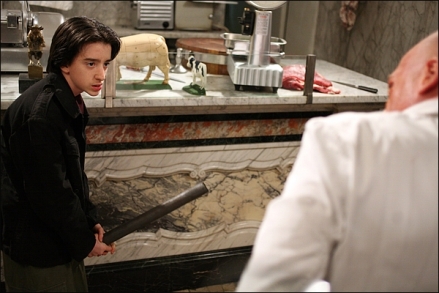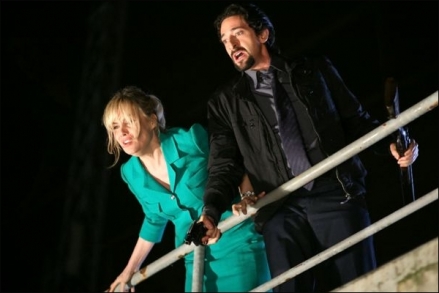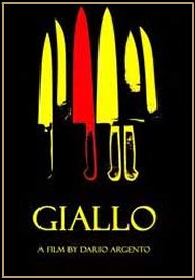 And if you ventured this far, here's a pic per the Brody/Pacino circa 88 Minutes comparison...