Again, What Is Up With Trick 'R Treat?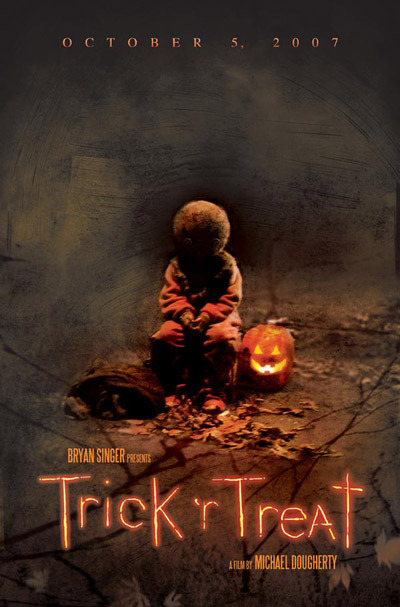 This is a minor update, sure, but we still consider Warner Bros.' decision to swipe the throwback horror anthology, Trick 'R Treat, off their release slate to be a quizzical and 'tarded ball drop. The Internet was going nuts for the film after it scored stellar reviews from a sneak at The Alamo. Its Halloween release date in 2007 was a no-brainer. Buzz remained steady into '08 after WB pushed it back and then, nothing.Movie Hole just checked in with director and X2 screenwriter, Michael Dougherty...
"The struggle continues. There's interest from another distributor so negotiations have begun. Keep your severed fingers crossed!"
With WB's Creepshow franchise carelessly spanning time in straight-to-DVD purgatory and failing to cash in on the current nostalgia for EC Comics in geek culture, Trick 'R Treat's prolonged limbo makes no friggin' sense. A tidy profit is all but guaranteed. With a cool easy-sell concept, a promising cast (Anna Paquin, Dylan Baker, Brian Cox, Leslie Bibb) and cult buzz/notoriety, comparisons to Mike Judge's Idiocracy are obvious. Hopefully, a studio gives it more than a funeral pyre theatrical release. Dumb move, WB.
Discuss: Support....or are you over it?