WALL-E Voted In The Top Ten Best Movies Of All Time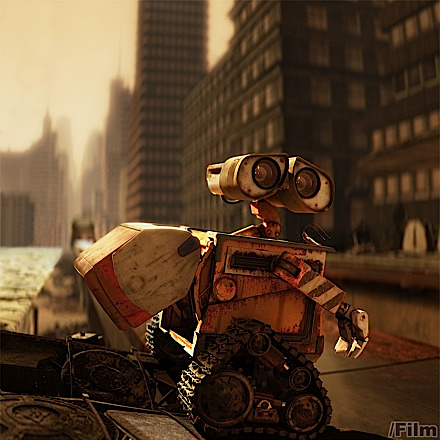 At the conclusion of the film's opening weekend, over 5,300 IMDb users have rated Pixar's WALL-E, resulting in a 9.3 average user rating. This currently places the film at #9 on IMDb's top 250 movies of all time, behind only Godfather 1 and 2, Shawshank Redemption, Good Bad and Ugly, Pulp Fiction, Schindlers List, One Flew Over the Cuckoo's Nest, and Empire Strikes Back. But with only 5,000 votes, the movie will likely drop on the list as more votes are counted. But the question is how far? The high placement is worth noting because it rarely happens. And when it does, the movie usually lands a fairly high placement.
Meanwhile, on Rotten Tomatoes, WALL-E has a 97% fresh rating with almost 150 reviews. This puts the film at #13 of all time for movies with 100 or more reviews.
via: FilmArcade