Paramount To Skip Comic-Con?!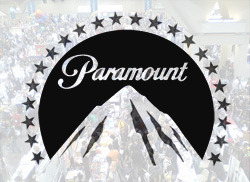 First (potentially) the actors, and now it looks like Paramount has decided to sit out of this year's San Diego Comic Con International. A Parmaount spokesman told Anne Thompson that "The timing was off this year." Most of Paramount's upcoming geek slate isn't scheduled to hit theaters until 2009. Paramount might still participate with some viral marketing, and with a presence on the show floor, but most of their big titles will be M.I.A.
This is a shocking move considering that Paramount/DreamWorks' huge presence at last year's con. The Iron Man panel was considered by all to be the highest point of the convention. Even Favreau credits the panel asjumpstarting the hype for the superhero film. The company also showed 20-minutes of Beowulf in 3-D, revealed Karen Allen's return in Indiana Jones and the Kingdom of the Crystal Skull, and the now infamous headless statue of liberty poster for the then untitled Cloverfield.
I imagine that the Ben Stiller comedy Tropic Thunder will have some kind of presence, possibly an advance screening. But the absence of the big four properties – G.I. Joe, Star Trek, Transformers: Revenge of the Fallen and The Last Airbender, is a big blow to fans.