Richard Kelly's The Box In September 2009?!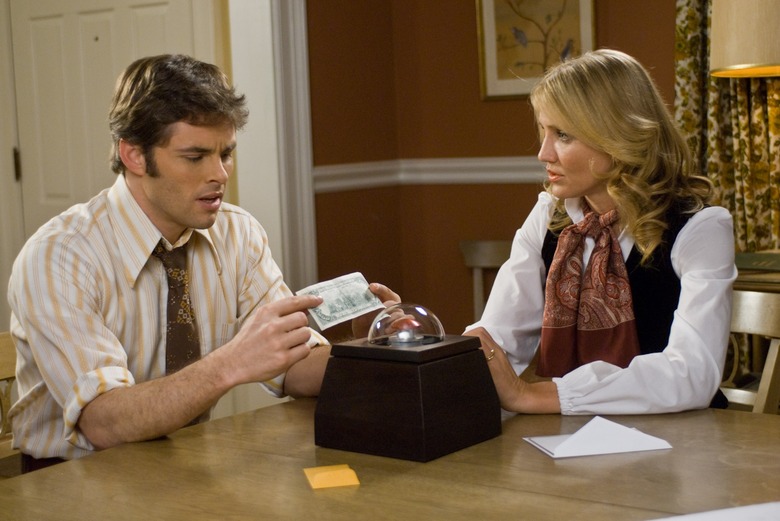 Richard Kelly's new film The Box finished shooting four plus months ago, and the first test screening is supposedly later this week. So we can probably expect to see the movie in theaters in October, November or December, right? Wrong.
According to Collider, Warner Bros is planning a 2009 release for the Donnie Darko director's ney's w sci-fi film. Not only that, but the date they are eyeing is over a year away – September 11th 2009. Why are they interested in a date so far away? And why September 11th? Does the date have anything to do with the plot? Not that I'm aware of. Of course, everything could change if the test screening scores are through the roof.
The Box tells the story of Norma and Arthur Lewis (James Marsden and Cameron Diaz), a suburban couple with a young child, receive a simple wooden box as a gift, which bears fatal and irrevocable consequences. A mysterious stranger, delivers the message that the box promises to bestow upon its owner $1 million with the press of a button. But, pressing this button will simultaneously cause the death of another human being somewhere in the world; someone they don't know. With just 24 hours to have the box in their possession, Norma and Arthur find themselves in the cross-hairs of a startling moral dilemma and must face the true nature of their humanity.