Eagle Eye Movie Trailer - What Do You Think?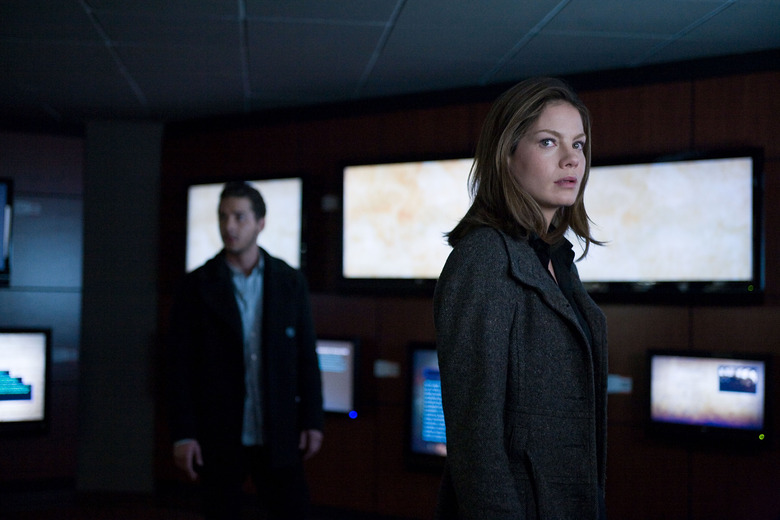 Paramount/DreamWorks just released a new theatrical trailer for Eagle Eye, which I'm guessing must be attached to prints of Wanted (which hits theaters this Friday). The new D.J. Caruso-directed fast-paced race-against-time-thriller which stars Shia LaBeouf and Michelle Monaghan as "two strangers who become the pawns of a mysterious woman they have never met, but who seems to know their every move. Realizing they are being used to further her diabolical plot, they must work together to outwit the woman before she has them killed."
The trailer picks up where the teaser left off, and doesnt let up. Is it just me or is this film looking better and better? The action looks intense, and need I remind you that the movie is based on an original idea from Steven Spielberg?! Watch the trailer below and tell me what you think in the comments!
Watch the trailer in High Definition on Yahoo. Eagle Eye hits theaters on September 26th 2008.